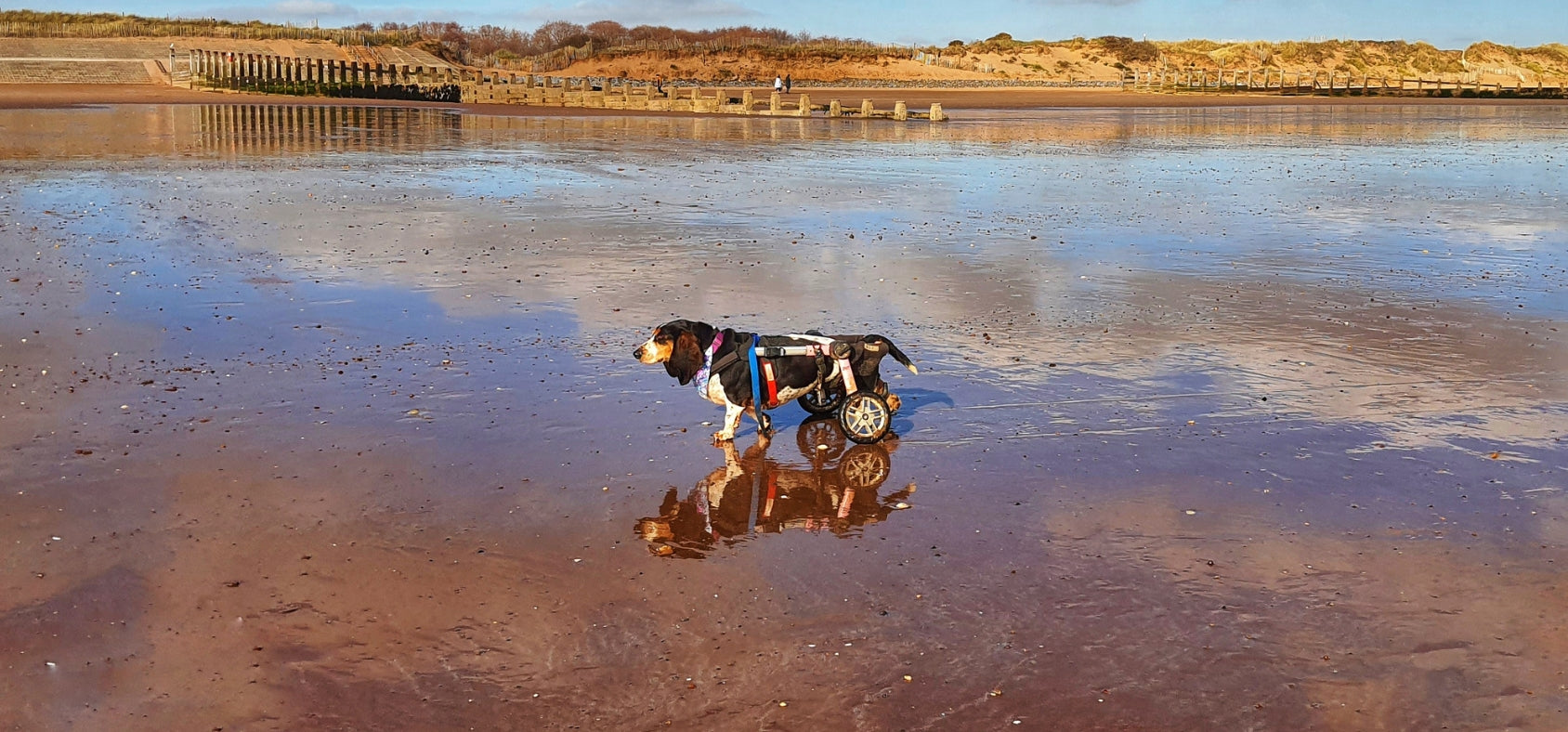 9 Best Dog Wheelchairs in the UK
Researching the best dog wheelchairs can be tricky, especially when you're trying to navigate the best brand for your dog. Read on to find the different companies on the market so that you can make the right choice for your dog.
VIDEO HERE?
1. Walkin Wheels - £££ (£250+)
These wheels have been on the market for 20 years, they are the premium brand
Delivery time
Delivery time - x weeks
Review -
Link
2. Eddie's Wheels - £££ (£600+)
Eddie's Wheels are a USA company who make perhaps the most expensive wheels on the market, but if you don't mind paying the extra then Eddie's Wheels are arguably the best wheels you will find. Each set of wheels are customised specifically to the size of your dog, so if your dog is going to be in wheels for a while this makes them a good long term choice. The slim design make Eddie's Wheels one of the lighter choices of wheels on the market, however they don't fold down into the car. Once they are out together, they are done.
Delivery time - x weeks
Review -
Link
3. Haute Wheels
4. Winston's Wheels
Charity
Join waitlist
£20 for carriage, pay this at end back again
If you have a pug, join the Wheelie Pug Facebook page
Looking for help with your dog?
We can help find the right solution for your dog
Feel free to give us a call on 01730 622544
or email us at woof@zoomadog.co.uk