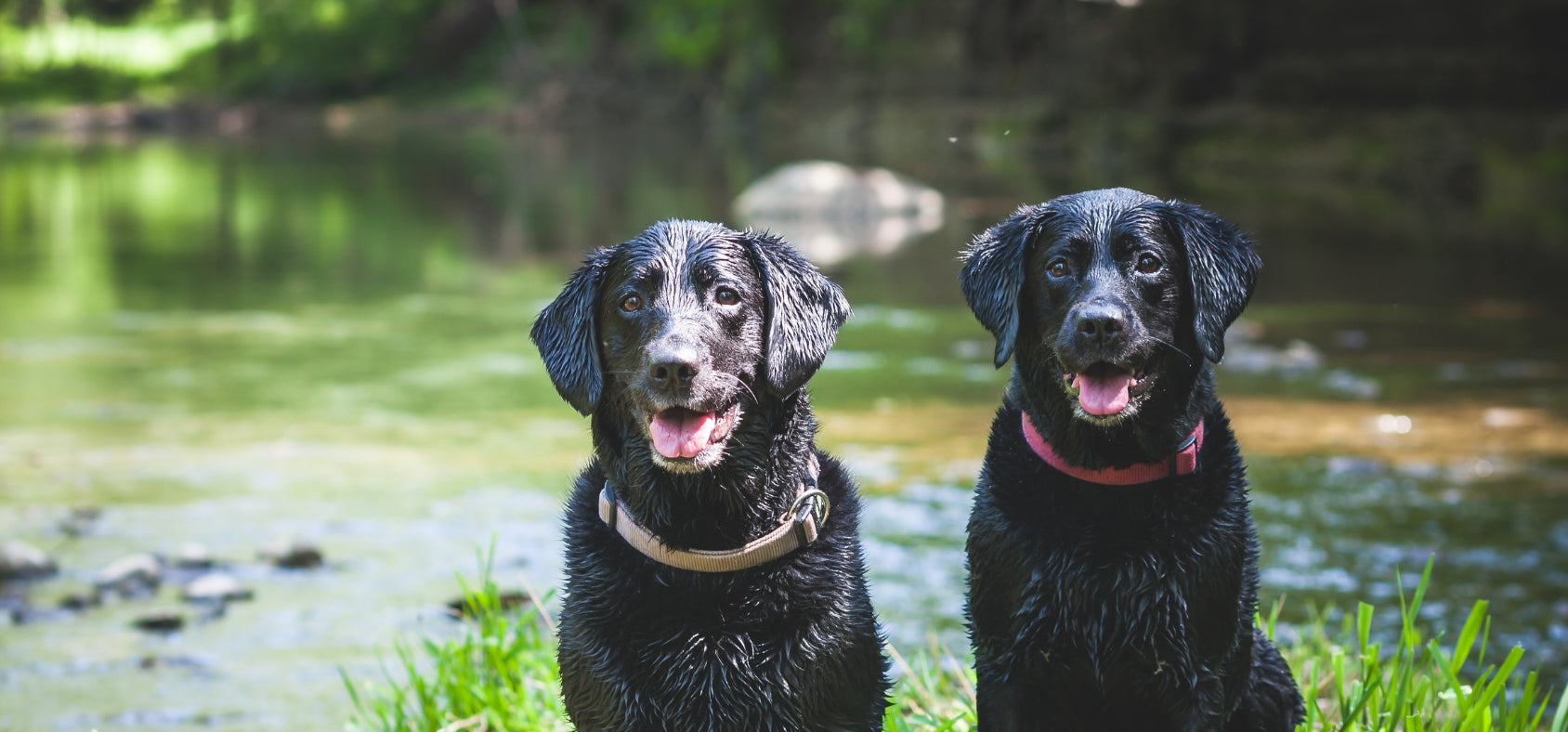 Can You Use Aspirin for Dogs
I used to wonder if I could give my dog aspirin or if it would be too dangerous, or at least would sicken him. As humans, we know that regular aspirin is a non-steroidal anti-inflammatory drug (NSAID) which helps relieve our aches and pains. But did you know that it also works well for dogs to relieve their pain.
Aspirin works by blocking a dog's body from producing prostaglandins which are the source of pain and inflammation. Be careful and use aspirin only as a short-term solution for pain and inflammation relief due to possible health problems it can cause. If you need to keep giving your pet aspirin to relieve its pain and inflammation, ask your vet for suggestions of long term solutions that cause fewer side effects. A word of caution: there are other pain relievers such as acetaminophen or ibuprofen that humans can safely take, but both of these are very toxic for a dog. Only aspirin should be given dogs, and always in low doses. Most veterinarians recommend no more than 5mg to 10mg per pound of a dog's weight, given once every 12 hours. If your dog weighs 20 pounds it should have no more than 200 milligrams once every 12 hours. A large dog weighing 75 pounds can safely take 750 milligrams once every 12 hours. Two of the regular 325 mg aspirins available in most stores would equal 650 milligrams and should be sufficient for dogs 75 pounds and up. To avoid stomach problems or ulcers don't give your dog aspirin until after it has eaten. Dogs often reject aspirin because of its unusual taste, so you may have to put the aspirin tablet in chunks of food or inside a favorite treat. Additionally, when aspirin is given without food, ulcers could form in the stomach. A common sign of a dog developing stomach ulcers is blood-tinged vomiting. Vets recommend that aspirin not be administered in conjunction with steroids. If your dog has allergies and is taking corticosteroids, it should not be given aspirin nor should aspirin be given to dogs with ulcers or stomach lining problems. The answer to the question
Can I Give My Dog Aspirin is not the same for puppies.
Aspirin should never be given to puppies, as they lack the necessary enzymes to break down the aspirin which can result in severe organ damage. Aspirin is also not recommended for dogs that are pregnant as it could cause birth defects. While aspirin is an effective pain reliever, it does not slow down the advancement of arthritis in a dog due to its negative effects on proteoglycan synthesis, needed for other normal bodily functions, and the long-term use of aspirin for arthritis can lead to premature degeneration of the dog's joints. Don't give your dog aspirin as a long-term aid for hip dysplasia or arthritis pain. Its destructive side effects on joint cartilage and possible irritation of the stomach can result in stomach, liver and kidney damage. A more effective and safer way to treat arthritis and hip dysplasia is with Winston's Pain Formula or Winston's Joint System an all-natural formula developed by a Naturopathic Doctor to heal his own beloved dog. For over 30 years, this long-proven formula has been giving relief from pain and stiffness to all breeds and ages of dogs.
Looking for help with your dog?
We can help find the right solution for your dog
Feel free to give us a call on 01730 622544
or email us at woof@zoomadog.co.uk