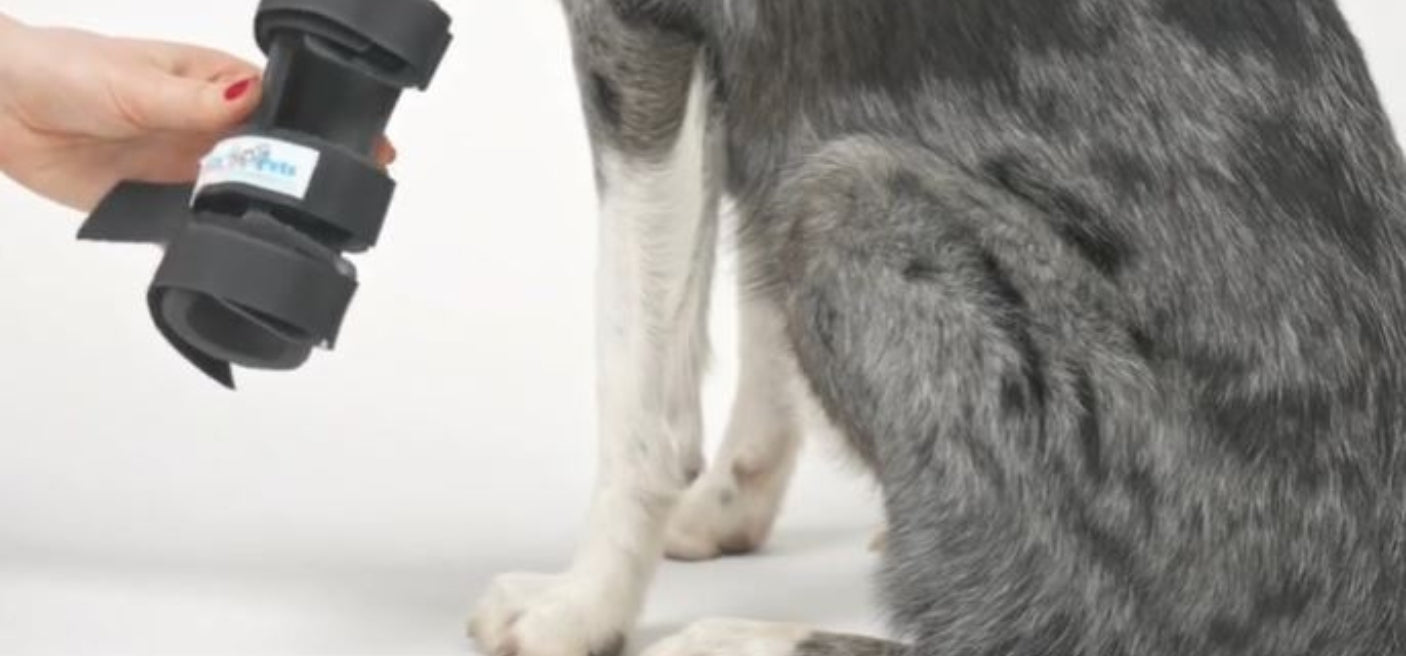 Carpal Splint for Dogs - Full Support
If you dog has a carpal injury or needs some post operative support after surgery, the Carpal splint will immobile your dogs leg during recovery.
The
Walkin Pets
carpal splint is a light weight brace designed to immobilise the carpal joint. This splint designed by 
Handicapped pets
is ideal for tendon and ligament damage and when complete stabilisation is needed after surgical procedures.
The splint is positioned in the back of the dog's front leg and is adjusted with padded velcro straps secured over the front of the leg. Interior padding in the splint keeps the leg secure and comfortable. Non-slip pads on the bottom of the splint add stability. If you don't need a full rigid splint please look at the
Balto Fracture splint
, as this has the option of removable splints as your dog recovers.
ADD a Walkin Splints Custom-fit Foam kit below to give your Walkin Splint a more custom fit to provide optimal comfort for your pet. Using the included Walkin Splints templates, the adhesive-backed foam can be cut and trimmed to fit any size or type Walkin Splint. Peel the backing and adhere to your splint for a custom fit.
Looking for help with your dog?
We can help find the right solution for your dog
Feel free to give us a call on 01730 622544
or email us at woof@zoomadog.co.uk