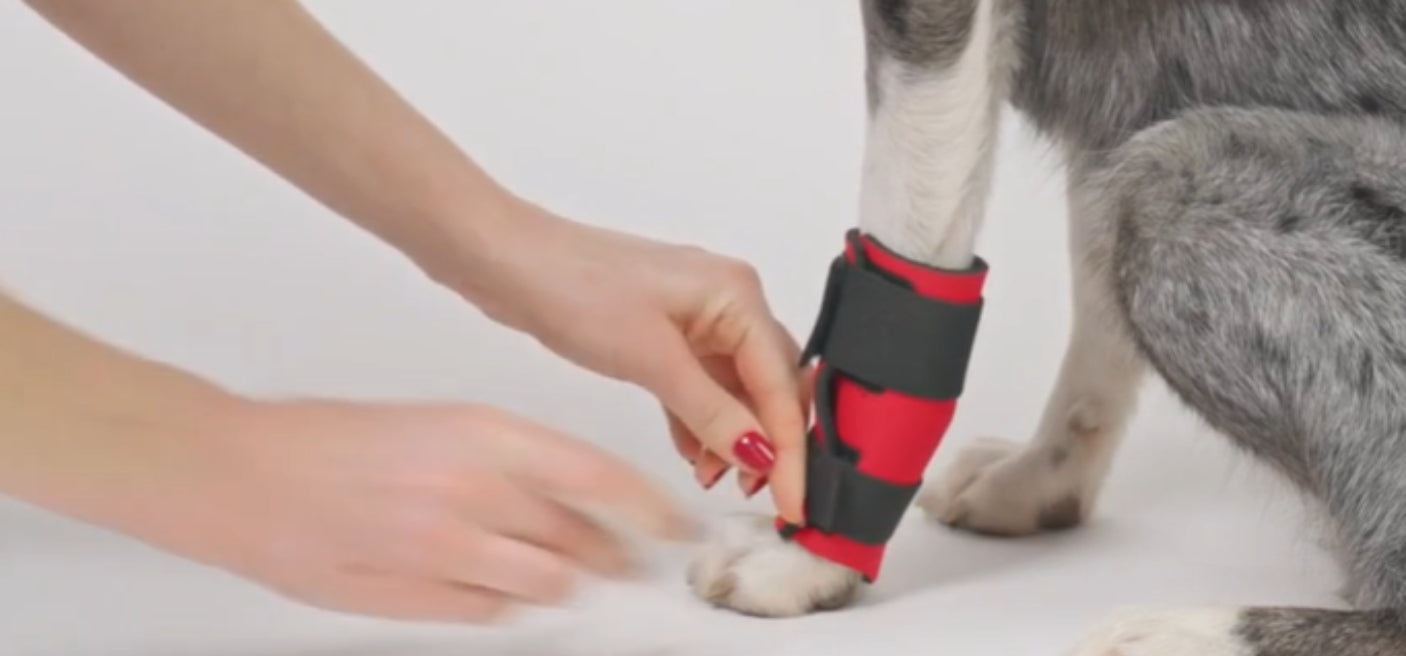 Carpo Flex X for Stabilising Dogs Carpus/ Wrist
If you need a support to stabilize your dogs carpal joint, due to weakness, injury or just for post operative support, the Therapaw Carpo Flex is the perfect product.
The Thera-Paw Carpo-Flex X Wrap provides moderate stability to the forelimb (carpus/ wrist). The Carpo-Flex X Wrap is a moderate weight neoprene support with elastic outer straps. The product also contains optional nylon straps that can be fastened anywhere inside the wrap to give your pet additional support. For general mild to moderately severe conditions in dogs 9kgs up to 55kg.
Looking for help with your dog?
We can help find the right solution for your dog
Feel free to give us a call on 01730 622544
or email us at woof@zoomadog.co.uk