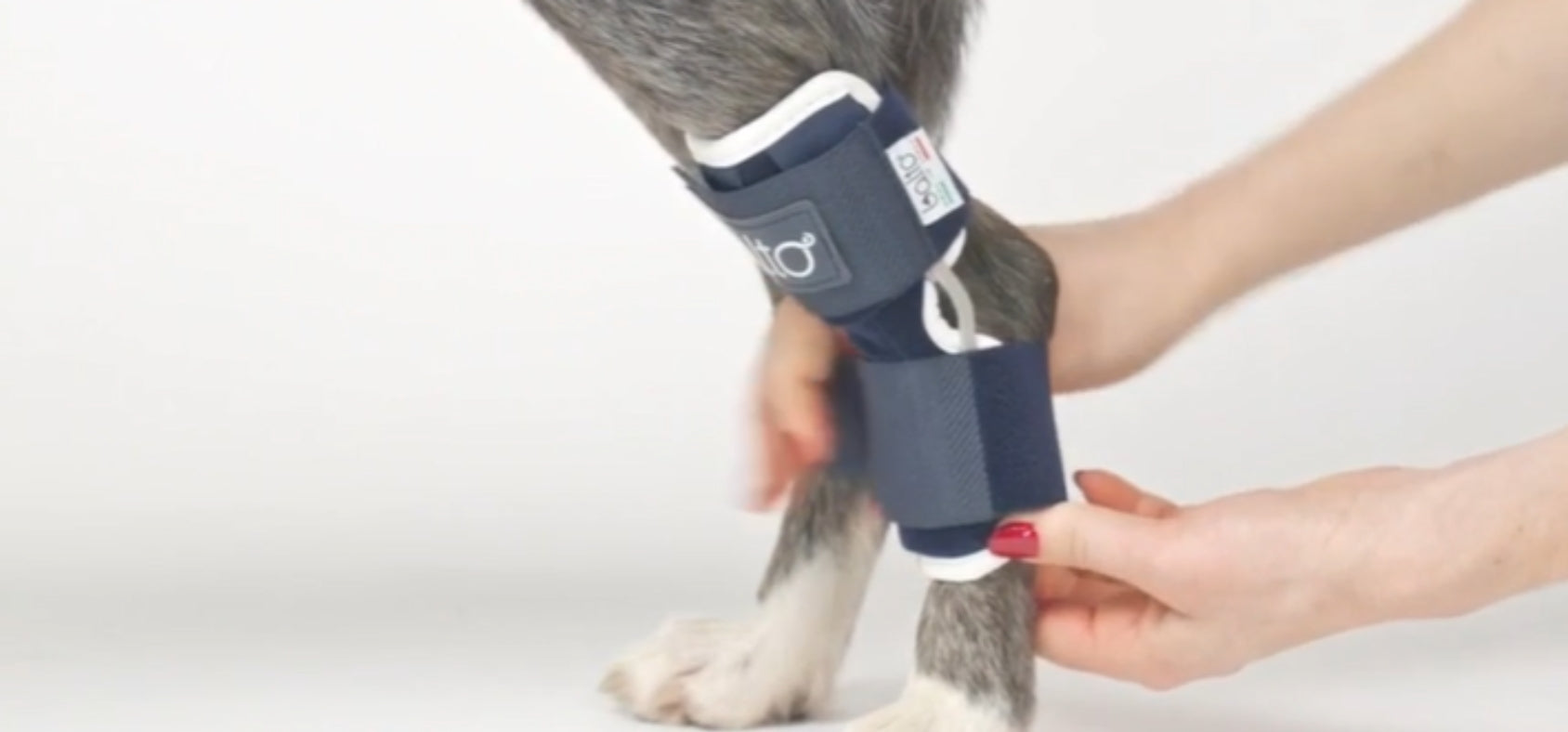 Dog Hock Splint - Walkin Pets UK
The WW Dog Hock Splint will support injuries to the dogs hock joint and stabilise the lower rear limb while keeping the paw free. This type of splint is ideal for Achilles tendon problems and injuries requiring immobilisation of the Hock joint.
This product is a solid half shell which fits over the rear leg and immobilises the hock. If your dog does not require a solid splint, has any swelling or abnormalities in shape, please look at the
Balto Hock Brace
.
ADD a Walkin Splints Custom-fit Foam kit below to give your Walkin' Splint a more custom fit to provide optimal comfort for your pet. Using the included Walkin Splints templates, the adhesive-backed foam can be cut and trimmed to fit any size or type Walkin Splint. Peel the backing and adhere to your splint for a custom fit.
Looking for help with your dog?
We can help find the right solution for your dog
Feel free to give us a call on 01730 622544
or email us at woof@zoomadog.co.uk