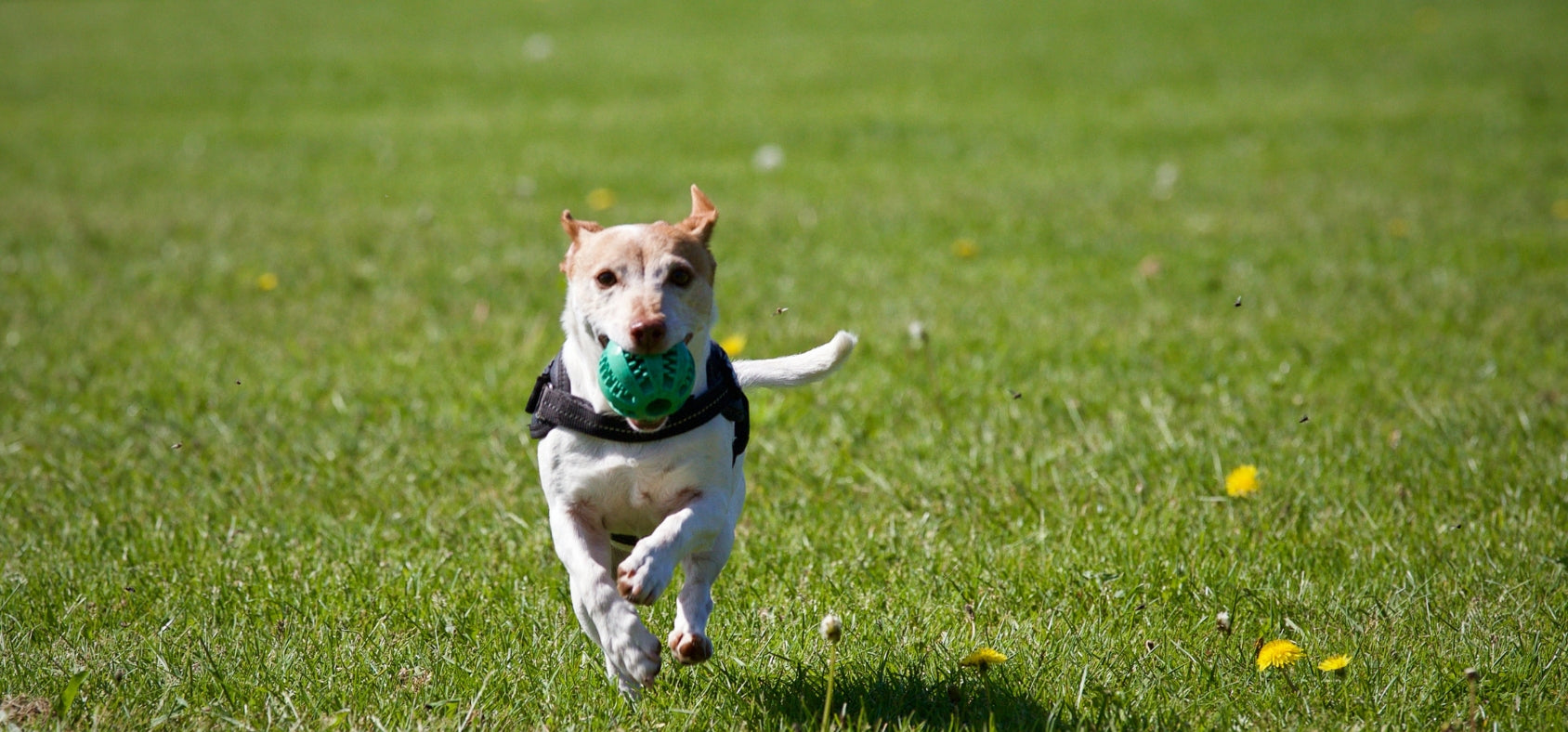 GlycanAid HA Glucosamine & Hyaloronic Acid for Dogs
How GlycanAid HA Advanced Joint Health Formula can Help your dog!
Dog joint problems like arthritis, joint degeneration, injury and inflammation affect dogs as they age just like they do with humans. These issues can slow your dog down and make movement slow painful, reducing their quality of life and long-term health. These conditions are particularly prevalent with large breed dogs, and especially labrador retrievers, though it can affect any dog, no matter the breed or their size.
All is not lost however, and again, just like with humans there are plenty of dietary supplements for dogs on the market that can improve any joint issues Fido may be suffering with. Although unable to provide a total cure, the best supplements can relieve pain and, if started early enough, even serve as a preventative measure. GlycanAid HA Advanced Joint Health Formula is specifically designed for dogs requiring the maximum degree of support to maintain the structural integrity of their joints and connective tissues. Whether your dog has recently undergone major orthopedic surgery or is in need of advanced joint support, GlycanAid HA incorporates the proven ingredients for success. These tasty chewable tablets are recommended by veterinarians all across the world. 
GlycanAid HA Benefits:
Helps maintain normal healthy cartilage and joint function.
Helps maintain strong bones
Helps maintain joint mobility
No adverse side effects
Tasty treat-like tablet
Ingredients
How to Use?
Whether you dog has or has not previously been on a joint supplement, TopDog recommends a proper loading dose phase for GlycanAid-HA. Therefore, in the first 4 weeks the maintenance dosage is doubled. For best results, use for a minimum of 30 days. Best taken on a full stomach. Maintenance dosage: Up to 20lbs - 1/2 tablet daily 20 - 50 lbs - 1 tablet daily 50 - 80 lbs - 2 tablets daily 80 - 110 lbs - 3 tablets daily Over 110 lbs - 4 to 5 tablets daily 
Want to see how GlycanAid stacks up against the competition?
At Zoomadog, our core philosophy in developing joint health supplements is to utilise only the best, most trusted ingredients that money can buy and combine that with our unique formula that has been proven to work, time and time again. It is this philosophy that has made the GlycanAid family of joint health supplements wildly successful.
Looking for help with your dog?
We can help find the right solution for your dog
Feel free to give us a call on 01730 622544
or email us at woof@zoomadog.co.uk