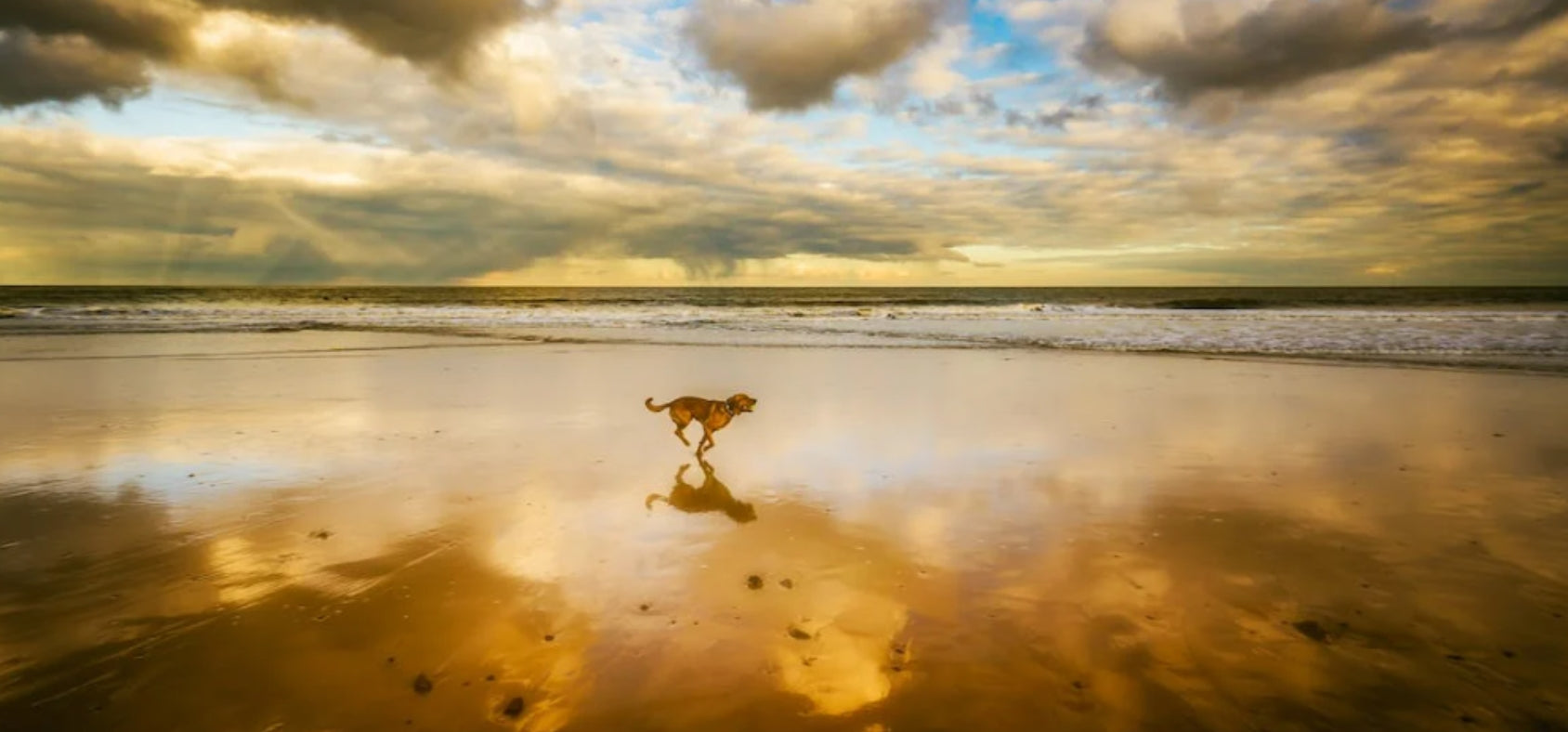 How To Help Maintain Your Dogs Joints and Manage Arthritis
We can do a lot when it comes to looking after and maintaining our dog€™s joints. As well as giving our dogs good quality natural supplements, we need to take care of everything surrounding the joints too. The joints are surrounded by muscles, tendons and ligaments these are equally important to keep healthy as together keep the dog moving.
Arthritis is a common joint disease that can affect dogs of all ages. Arthritis will cause your dog to appear stiff, sore and often be seen limping after periods of rest. A dog with arthritis will show signs of discomfort during or after exercise and may have a reduced appetite or depressed attitude.
Causes of Arthritis can be from excess force on the joints, development in the joints after surgery and obesity. Overweight dogs often develop arthritis from the extra stress on the joints, as excess weight can cause joints to be overused and more likely to break down. If you can help your dog lose weight in the early stages of arthritis, through the right combination of diet and exercise, the disease can be slowed and there is better long term prognosis.
As early cartilage damage does not cause pain, early diagnosis is rare, so by the time we realise our dogs have arthritis it is often fairly progressed. We can help prevent the onset of arthritis by giving our dogs a natural joint supplement from an early age. Winstons joint system in a fast working supplement that is great for dogs of all ages to maintain the integrity of the joints.
As arthritis is a degenerative condition, there is no cure so it will inevitably progress. So as a dog owner it is up to us to relieve pain and inflammation and provide the correct therapy to help slow the progression of the disease.
Weight loss, hydrotherapy, natural dog pain relief and natural anti inflammatory, are three great ways to assist with your arthritic dogs comfort. Swimming is fantastic for strengthening the muscles and surrounding structures, and can really help alleviate the symptoms of dog arthritis.
So it really is up to us to help maintain our dogs mobility from a young age. Always maintain a fit and healthy lifestyle for your dog with great diet and regular exercise. Use a good quality natural joint supplement and if you dog start showing sign of arthritis, begin a course of natural pain and anti inflammatory to ease the symptoms.
Looking for help with your dog?
We can help find the right solution for your dog
Feel free to give us a call on 01730 622544
or email us at woof@zoomadog.co.uk