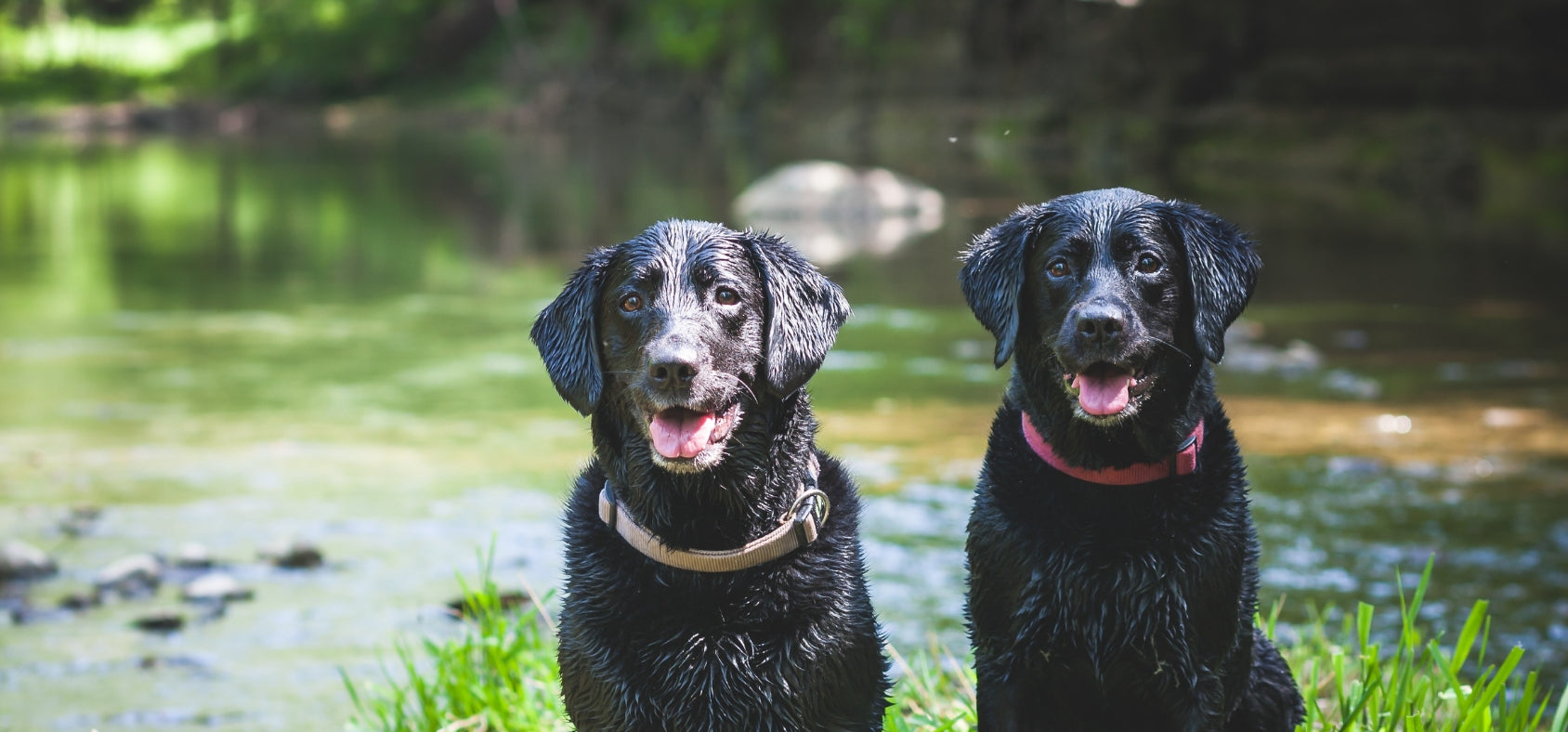 Lets Help you Dogs Pain with Winstons Joint System
Since you love your dog, seeing your dog in pain is just like experiencing that pain yourself. In fact, if you're like most dog-lovers, you'd gladly take on that suffering if it could make your pet happy and comfortable.
The next best thing you can do is try Winston's Joint System. It's formulated with premium naturopathic ingredients, which have been approved for human use. Winston's reduces inflammation and eases pain, without potentially toxic drugs, and without trips to the vet, which may further agitate and traumatize your dog.
Winston's Joint System is the natural way to repair and reverse damage to connective tissue and collagen - for much less pain and more tail-wagging times.
Among Winston's key ingredients is Bromelaine, a natural pineapple enzyme, which acts as a botanical anti-inflammatory. We've also included highly effective pain killing ingredients like ETArol, and left out the common fillers and irritants (sugar, starch, salt, preservatives, yeast, wheat and milk derivatives) that no one needs not your dog, and not you.
Dogs suffering with joint diseases such as arthritis, bursitis, osteochondrosis (OCD), hip dysplasia and other degenerative problems with the shoulders, elbows and hocks can now experience immediate and long-term relief without drugs.
Is a combination of three, totally-natural whole food supplements developed by a Naturopathic Doctor for his own dog. No drugs. No side-effects because it's all just good whole food. No dosage problems because the body uses only what it needs. And now, with the latest product release, the System is showing results that are even more remarkable.
Winston's provides many of the raw materials essential for the synthesis of the joint-lubricating synovial fluid as well as the repair of articular cartilage and connective tissue. We also include a natural anti-inflammatory compound, long used to relieve the pain of arthritis.
Within the first 30 days of treatment, dogs on Winston's Joint System show noticeable and often remarkable improvement. And, unlike the drugs used to give temporary relief.
Winston's is a 3 part System. Each part is shipped in a separate bottle for freshness, and all 3 bottles are enclosed in our box.
The three parts essentially do the following:

Part 1 - Boost the Joint Lubrication Strengthen the Ligaments
Part 2 - Cartilage and Bone Rebuilder
Part 3 - Reduce Pain, Inflammation and Swelling
Looking for help with your dog?
We can help find the right solution for your dog
Feel free to give us a call on 01730 622544
or email us at woof@zoomadog.co.uk