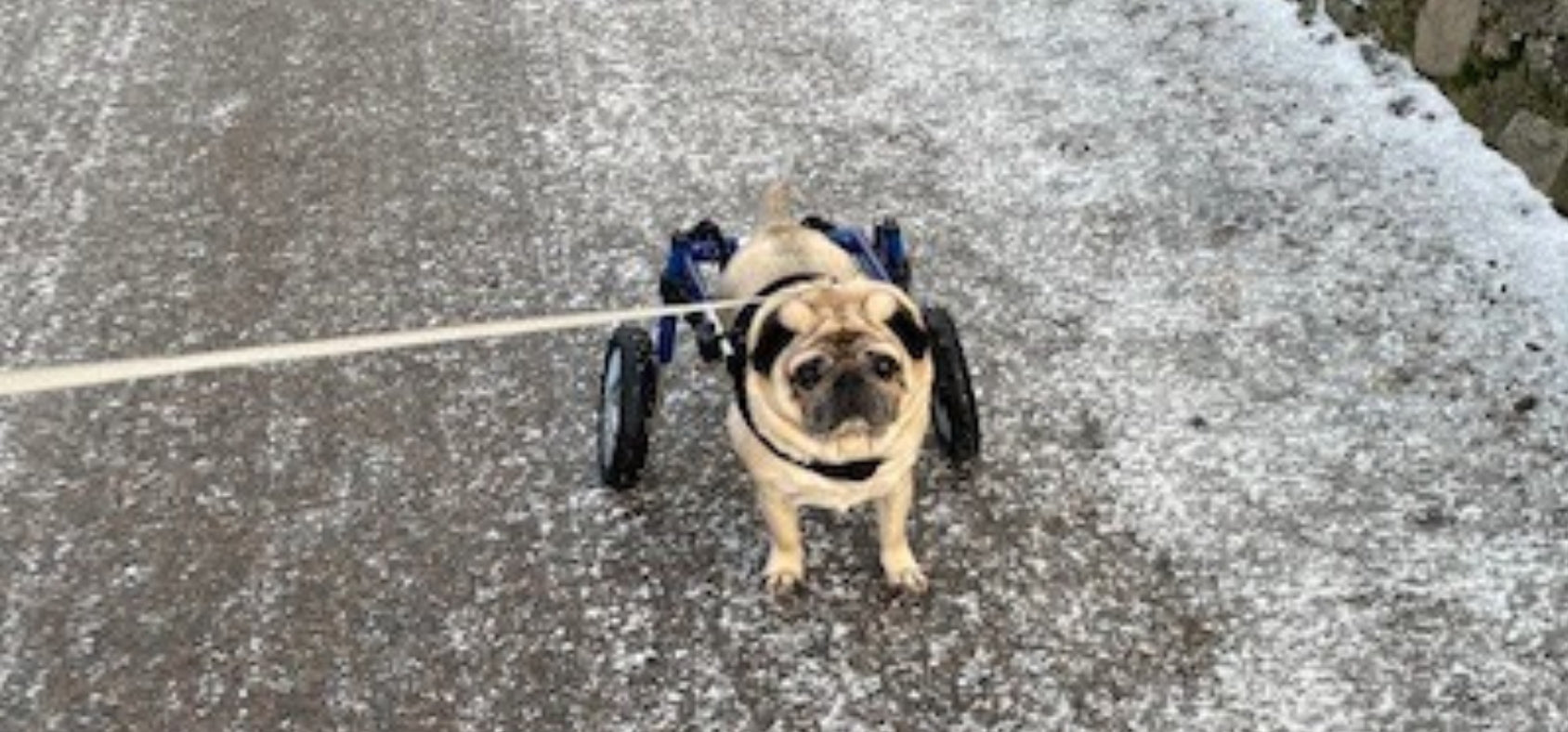 Multi Purpose Dog Support, Seat belt and Lifting Harness
If you are looking for a dog lifting harness that supports you dog whilst walking, and also can be used as a dog seat belt, the Support RX Mobility harness if the perfect product. This multi use dog support harness is made from an easy clean denier nylon outer shell, with a soft fleece lining for maximum comfort, also ensuring the product can be left on for longer periods of time without causing discomfort.
The Support RX Harness is available in six sizes which cover all shapes and sizes of our many different breeds. If needed we can swap the parts around and supply a mixed box, as some dogs like greyhounds may have a much larger chest and narrow hips.
When walking you can choose to support the front or back end of your dog with the large strap, or you can minimise the strap to a small length and just use it when your dog may need help getting up and about, or climbing over obstacles.
There are many dog support and lifting harnesses available, but at Zoomadog we feel the support RX Harness is the most versatile, offering an inexpensive option that is lightweight and easy to clean, as well as being very comfortable for your dog. Please get in touch if you would like any further information on this great dog harness. If you need to measure your dog for the correct size, please measure behind the front legs around the barrel of the largest part of the chest. Please use the weight as a secondary measurement.
Looking for help with your dog?
We can help find the right solution for your dog
Feel free to give us a call on 01730 622544
or email us at woof@zoomadog.co.uk