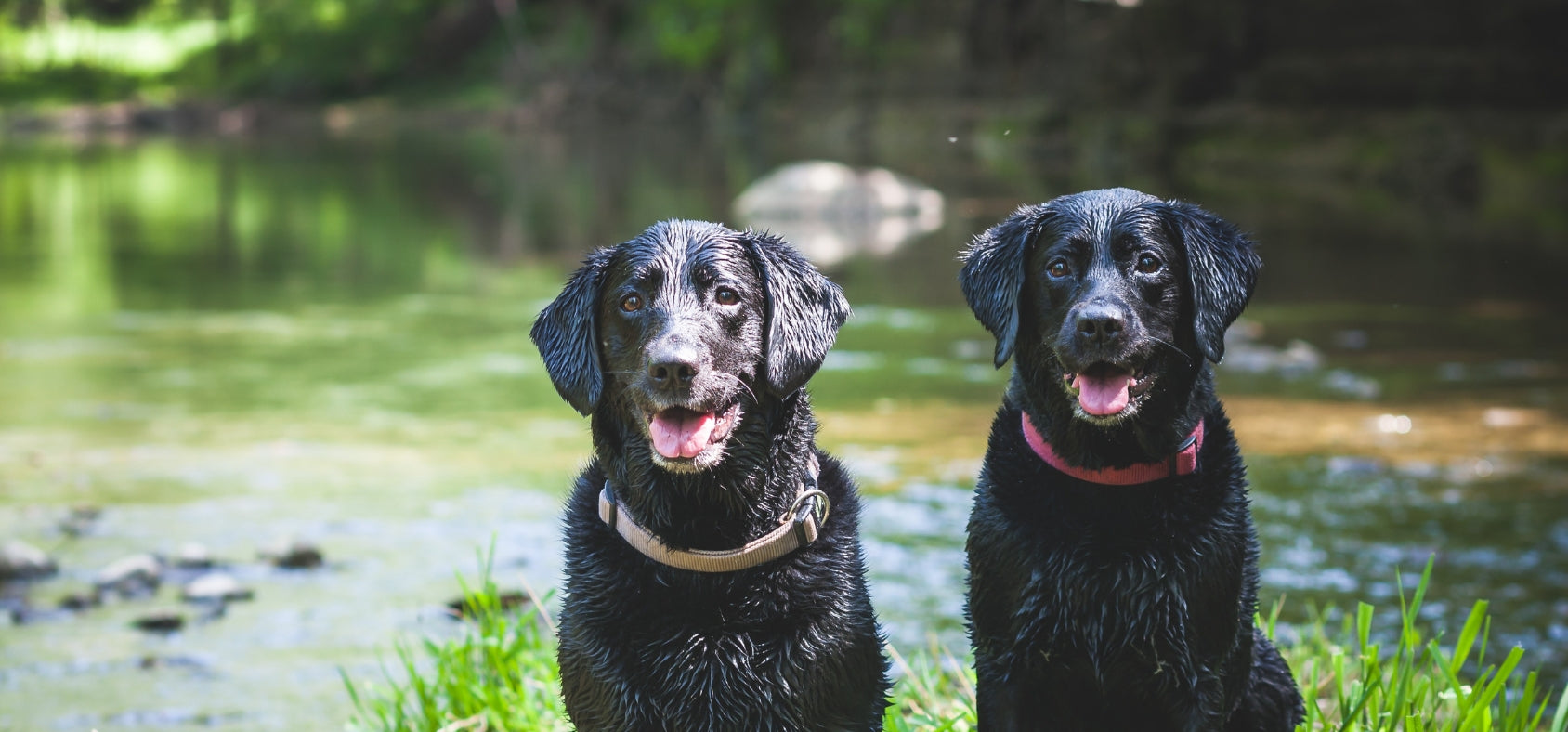 Natural Dog Pain Relief
In some cases natural pain supplements for dogs are safer and milder than conventional Vet prescribed drugs. Just like us, dogs suffer from aches and pains caused by a variety of problems including old age and joint disease. The pain may be acute (e.g. from trauma or an injury), or chronic (e.g. joint pain). As our dogs age, it is more likely that they will develop degenerative joint pain and osteoarthritis. Other conditions that can cause your dog pain are degenerative myelopathy, CDRM, hip dysplasia, cruciate ligament damage joint and muscle strains.
Conventional dog pain medications include the use of NSAIDs (non-steroidal anti-inflammatory drugs) and corticosteroids. These drugs usually come with a list of adverse side effects; therefore, many dog owners prefer a milder and safer approach to control dog pain. If our dogs are going to be on long term medications, due to a degenerative disease, it is even more important to add a really good quality natural pain and joint supplement to help slow down the progression of the disease.
If you are looking for a range of fantastic fast acting natural dog joint and pain supplements, you can browse the Winstons dog supplement category in our shop pages. Winstons supplements are fast acting and powerful, and come with many testimonials from dog owners who have seen the great results.
Do remember that a good natural supplement can be used along vet prescribed drugs. Please call us at if you have any questions regarding choosing the right supplement for you dog.
Many dogs taking a natural supplement no longer require a pain reliever. However, some dogs may need to be on a low dose of pain relieving medication to maintain their comfort even with the benefits of a good quality supplement. It is always best to check with your veterinarian before putting your dog on any medication or supplement.
Looking for help with your dog?
We can help find the right solution for your dog
Feel free to give us a call on 01730 622544
or email us at woof@zoomadog.co.uk