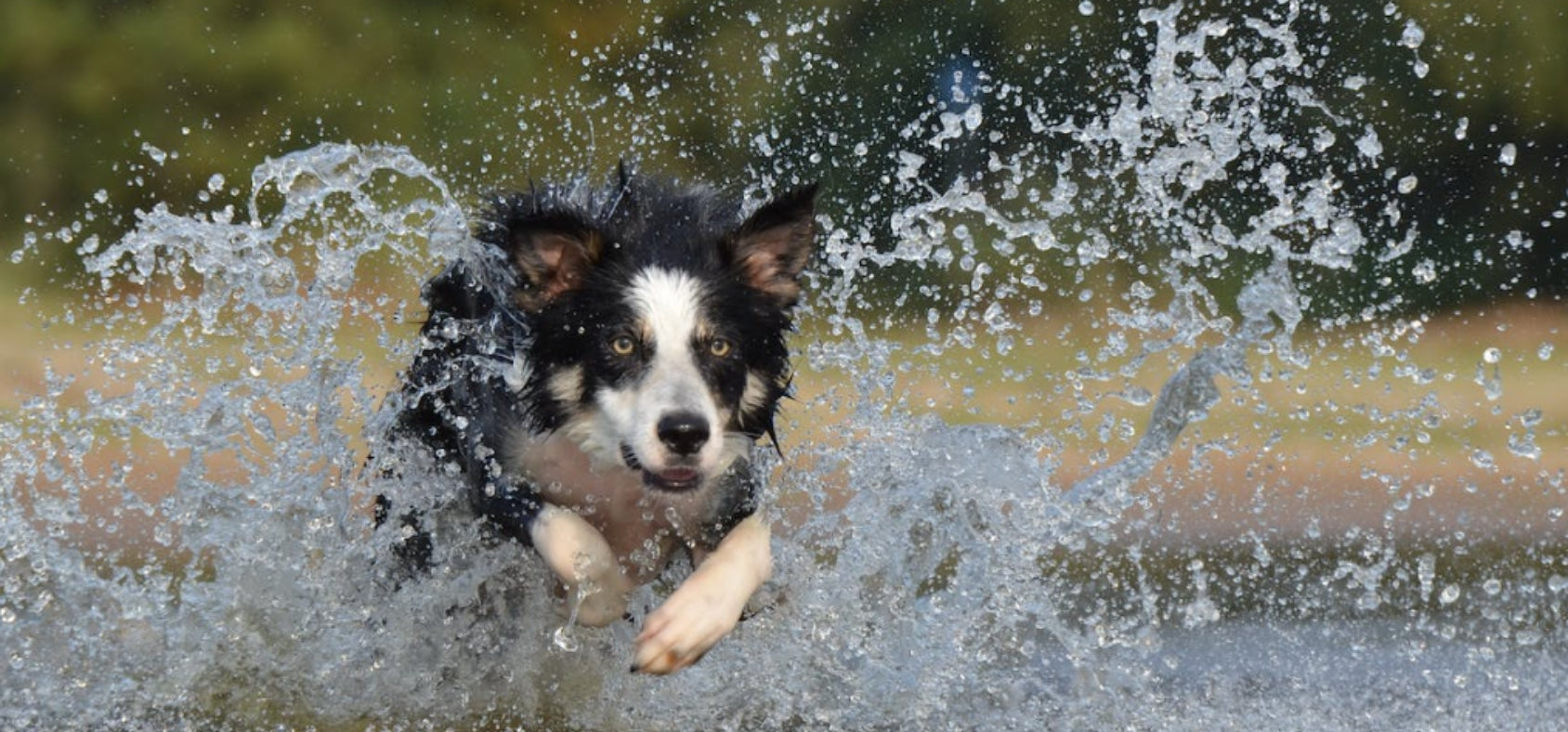 Natural Pain Relief for Dogs: Why to Use it and Choosing One That Works - Winstons Pain Formula for Dogs
Dogs bring a quality of life to their owners that is hard to beat, so it makes sense that dog owners want to ensure that their dog isn€™t having to suffer the consequences of joint pain if it can be avoided. Joint problems can arise for all sort of reasons. Dogs that have suffered a recent injury may have some form of joint pain as a result, whereas other dogs may be suffering as a result of old age.
There are different ways of dealing with joint pain
Dog owners want to ensure that the solution they use is safe for their dog and won't cause any harmful side-effects. Natural pain relief is popular with dog owners as it allows them to manage their dogs pain without having to worry about the side effects associated with other types of pain relief, but it still important to ensure that the right product is used. If you're unsure as to whether your dog is suffering from joint pain, then it can be useful to look out for the following signs. Although a vet will need to be consulted in some instances, opting for natural pain relief ensures dog owners don't feel helpless when their dog is suffering from joint pain.
Limping and Stiffness: Older dogs will tend to suffer from inflamed joints which in turn can lead to limping and stiffness when they try to move around. A
Change in Appetite: If your dog isn€™t eating like they used to, then this could be a sign of stiff joints. Dogs do tend to sleep more as they get older, but if you find that your dog has also gone off their food, it could mean that they find it painful to move around. A check-up with the vet can help confirm this.
Irritability: Although dogs are generally quite welcoming and friendly, if they're in pain, they could seem a little more aggressive than normal. If this seems to be the case, then it could be because of joint pain. Dogs that find it painful to move around will often showcase this in different ways, but if your dog has recently had a behavioural change, then it can be worthwhile finding out if joint pain is the cause. This is why so many dog owners will seek out a product that can help with joint pain without the side-effects of synthetic pain relief.
Finding the Right Natural Pain Relief Product Those looking for a natural solution to help with their dog's pain will often find that there is a lot to choose from when searching online, but it's important that the natural pain relief chosen is not only suitable for your dog's joint pain but doesn't contain any ingredients that could make them ill in other ways. Winston's Pain Formula is designed exclusively for joint pain and can aid dogs that suffer from a series of ailments that contribute towards joint pain, as well as dogs dealing with old age. From our experience at Zoomadog the Winstons Pain Formula is the only no Vet prescribed supplements that actually shows very positive results even after two weeks. Winstons pain formula has been vet tested and while being one of the strongest natural pain relief products on the market, has no side effects that will lead to more discomfort for your dog. This means that even if your dog has been prescribed drugs from the Vet, Winston's Pain Formulacan be used alongside these with no adverse effects.
Uses:
Joint pain and stiffness
Obesity, old age, and injury to the legs
Arthritis, osteochondrosis (OCD)
Hip dysplasia
Ligament tears
Degenerative hip and joint problems.
Features:
Vet Tested
Fast Acting
All Natural
No side effects or interactions
Holistic Veterinarian Recommended
Highly effective for dogs and cats of all ages
The strongest natural pain relief available on the market
Dosage: 0 - 45lbs 1 tablet daily 45 - 90lbs 2 tablets daily 90lbs+ 3 tablets daily Contains 120 tablets. Ingredients: ET Arol 250mg ET Arol (Cold processed proprietary extract of New Zealand Green Lipped Mussel) Inactive ingredients: Feverfew extract, Ginger Root, Green Tea Leaf extract, Holy Basil extract, Liver Glandular, Magnesium Stearate, Maltodextrin, Rosemary Leaf extract, Skullcap Extract, Stearic Acid, Tumeric Root extract, White Willow Bark extract. Please note these supplements are labelled with the manufacture date, and are good for three years after this. This product can be used for cats too on a smaller dosage. Contains 120 tablets (can last up to 4 months dependent on weight.)
Looking for help with your dog?
We can help find the right solution for your dog
Feel free to give us a call on 01730 622544
or email us at woof@zoomadog.co.uk