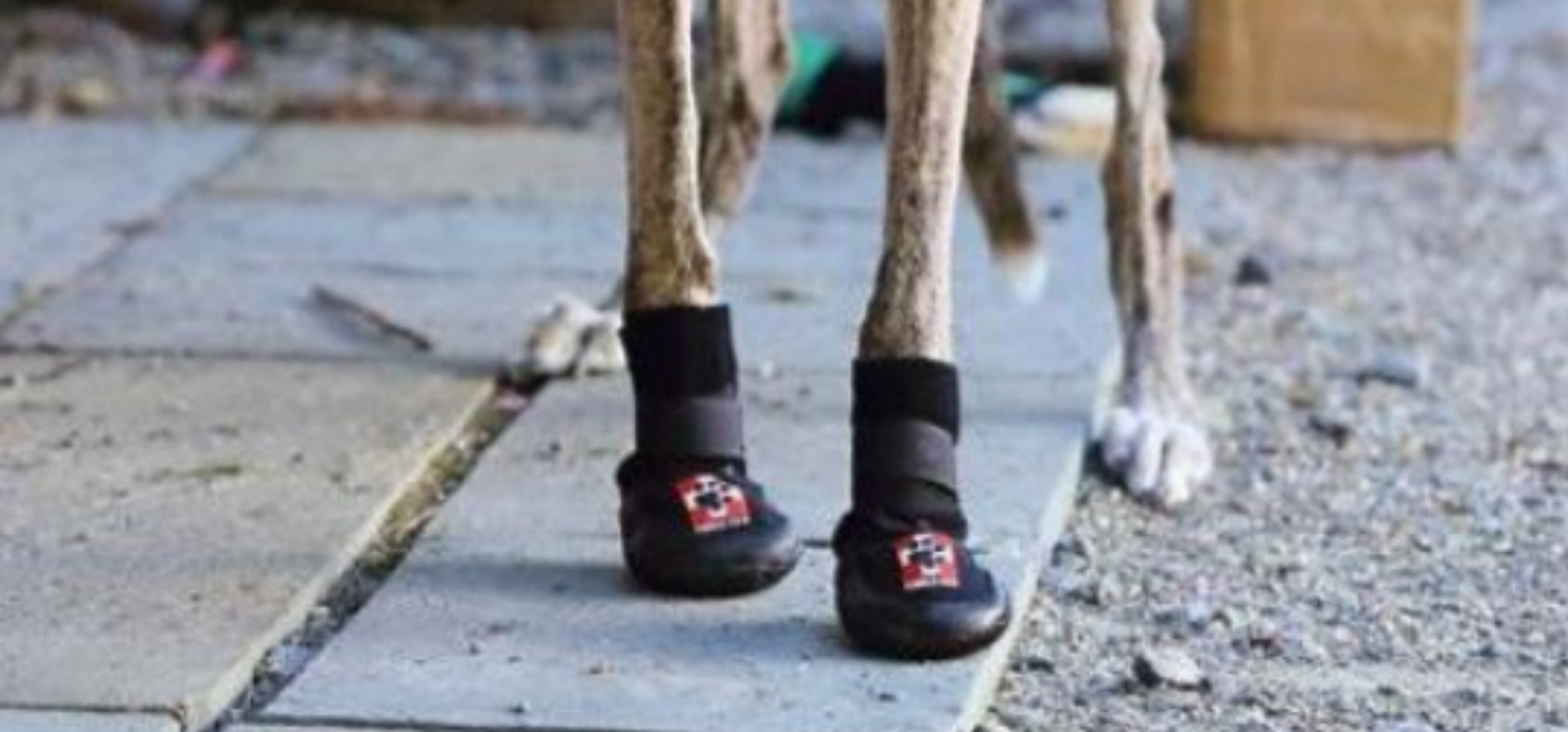 Protective Dog Boots - How to Choose the Right Ones
If you are looking for a protective dog boot for your dog, it's important to find the correct one. You need to decide if you will be using it more inside the house, or on outdoor walks. Should they be padded or not, waterproof or slippers and with a rugged sole or smooth.
The pads of your dog's feet are much tougher than your own
So they run around on rough terrain without damaging their paws. There are, however, times when your dogs pads could use a little extra protection. In the winter, a warm set of boots will keep your dog's feet dry and safe from harmful substances like de-icer and rock salt. In the spring a setoff dog boots will keep your pup's feet clean on muddy walks.
Protective dog boots come in all shapes, sizes and materials so it can be difficult to choose just one pair unless you know exactly what you're looking for. That's where we come in. We did the research to find the best dog boots in several categories so you can choose the right pair for your needs.
The Therapaw dog boot has ultra-cushioned interior pad
Which alleviates pain, reduces lameness, and promotes more even weight distribution. The perforated top sole and eye-hole design allow the paw to breathe, reducing moisture build-up at the injured site. These boots are sold individually.
These boots are great for dogs that suffer from corns, dogs that need protection for wounds or injuries to the paw to prevent infection, dogs that have has toes amputated and general protection from the environment (ice/ snow/ chemicals/ allergens).
Pawz dog boots are the perfect product to protect your dogs paws from grass allergies, chemicals on roads, extreme road temperatures, to keep paws dry if there are sores or injuries, or just to keep the car and house clean after exercise. The design is a snug, stretchy and comfortable. These lightweight boots are worn like a sock, and the material is thick and is made of natural rubber. The boots are disposable and biodegradable yet also reusable. The Pawz boots are waterproof and will keep your dogs paws completely dry. As well as being fantastic in the snow and ice, the Active Protective Boots provide your dog with the support and protection their paws need especially after an injury. These protective dog boots feature robust grip for non-slip hold and are ideal for use on stony ground, tarmac or hot sand. The boots have a non slip grip sole and reflective side strips for added safety.
Our Walkin Traction Socks for Dogs
Have a wrap around non slip waterproof base and are designed for both indoor outdoor use. These non slip dog socks have a waterproof silicone gel sole to keep your dog from slipping or splaying out on slippery or smooth flooring. The upper sock is warm and cozy with a detachable strap to keep socks in place. Great for senior and tri-pawed dogs who need more traction on slick surfaces and protects your hardwood floors at the same time!
Non-slip, waterproof silicone gel sole for traction
Protects bruises/cuts on your pet's paws or lower legs
Keeps paws warm, clean, and dry
Detachable strap helps keep socks in place
Color: Charcoal gray with red stripe upper, black soles
Sold in sets of 4
Sizes: XXSmall / XSmall / Small / Medium / Large / XLarge
Looking for help with your dog?
We can help find the right solution for your dog
Feel free to give us a call on 01730 622544
or email us at woof@zoomadog.co.uk