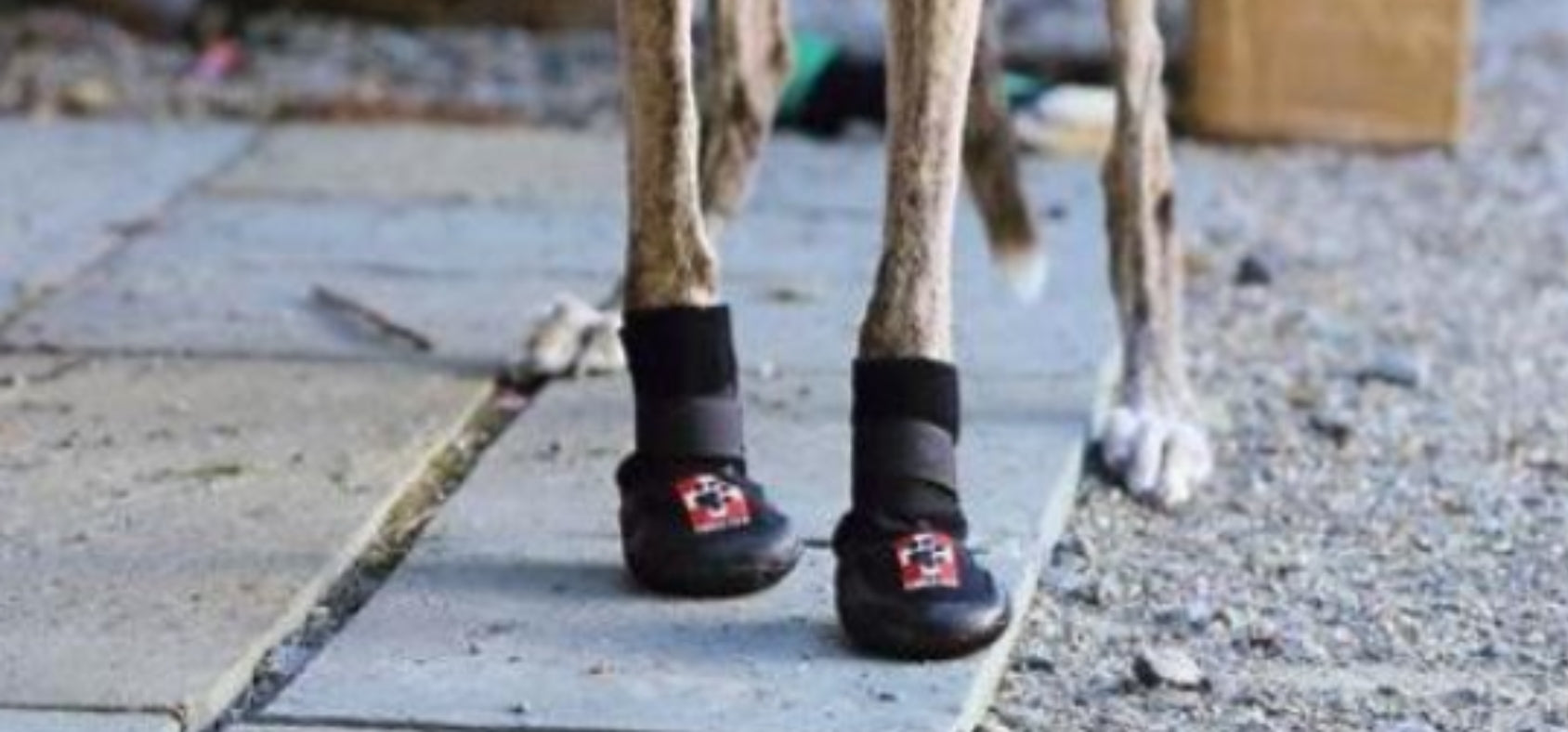 Therapaws Dog Boots
If you need a top quality protective dog boot, our Therapaw dog boot is the perfect solution to protect you dogs paws whilst healing.
The Therapaw dog boots are available in 5 different sizes, to fit every dog breed. These boots are fantastic for post operative support, as well as protection for damaged pads and dogs that suffer fromgrass allergies.
The Therapaw dog boot is easily cleaned by rinsing with warm water. Mild detergent may be used. It air dries in less than one hour, and is ready for immediate reapplication.
Common Uses
As a breathable, protective alternative to bandages, or as a bandage cover.
For Calluses, corns, and warts, dragging toes, torn ligaments, and arthritic or broken toes.
For cuts, scrapes, pad burns, puncture wounds, or other soft tissue injuries.
To provide traction for unstable dogs, or for those dogs walking on slick surfaces.
To protect paws against environmental hazards such as rocks, ice, salt, hot pavement, and sand.
To protect owners and pool surfaces from scratches and scrapes when swimming.
Designed to stay in place and be worn all day.
The seamless interior provides a comfortable non-irritating fit.
The perforated top sole and cuff are flexible, which allows proper ventilation and full range of motion.
The front opening lapels make it easy to slip Thera-Paw into place.
The dual closing components provide additional security to ensure that Thera-Paw stays on even the most active dogs.
Looking for help with your dog?
We can help find the right solution for your dog
Feel free to give us a call on 01730 622544
or email us at woof@zoomadog.co.uk