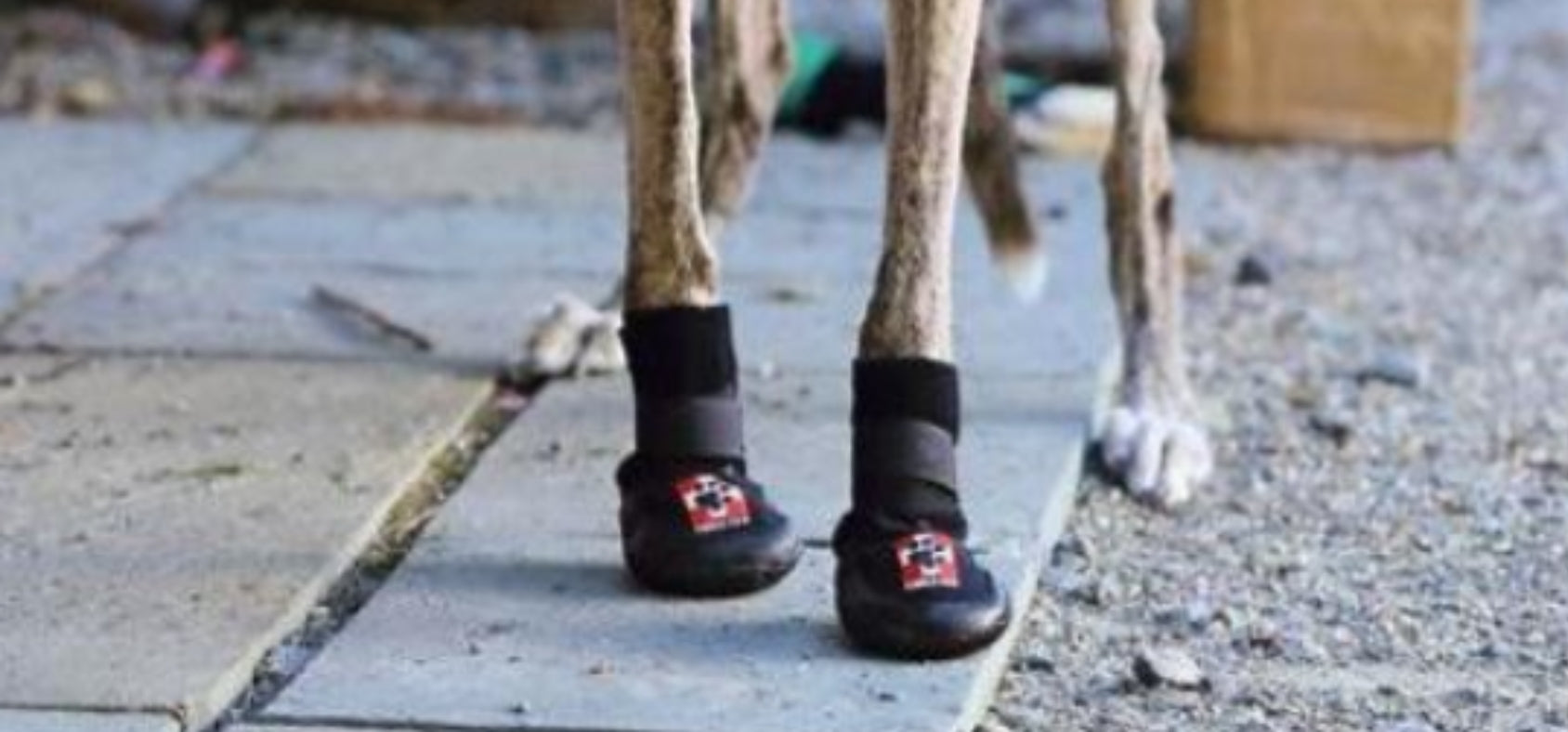 Therapaws Protective Dog Boots
These Therapaws protective dog boots are a great choice to help your dogs paws heal after surgery, corn removal or simply to protect damaged pads. The Therapaws dog boots are lightweight, seam free for comfort and designed to stay on!
Sold Individually. The ultra-cushioned interior pad alleviates pain, which reduces lameness, and promotes more even weight distribution. The perforated top sole and eye-hole design allow the paw to breathe, reducing moisture build-up at the injured site.
Common Uses
As a breathable, protective alternative to bandages, or as a bandage cover.
For Calluses, corns, and warts, dragging toes, torn ligaments, and arthritic or broken toes.
For cuts, scrapes, pad burns, puncture wounds, or other soft tissue injuries.
To provide traction for unstable dogs, or for those dogs walking on slick surfaces.
To protect paws against environmental hazards such as rocks, ice, salt, hot pavement, and sand.
To protect owners and pool surfaces from scratches and scrapes when swimming.
Designed to stay in place and be worn all day.
The seamless interior provides a comfortable non-irritating fit.
The perforated top sole and cuff are flexible, which allows proper ventilation and full range of motion.
The front opening lapels make it easy to slip Thera-Paw into place.
The dual closing components provide additional security to ensure that Thera-Paw stays on even the most active dogs.
"I see two primary applications for Thera-Paw: Post-surgery to protect the bandage and the foot, and post-bandage removal to protect the vulnerable site and prevent re-injury.... I think this product is also useful for corns, where either surgery has failed or the owner has declined surgery... Thera-Paw is well made with no internal seams to reduce rubbing.. And is well-tolerated... It provides good overall protection, padding, and support."

Christopher Hunt, BVSc, DACVS The Animal Emergency and Referral Center West Caldwell, NJ
Looking for help with your dog?
We can help find the right solution for your dog
Feel free to give us a call on 01730 622544
or email us at woof@zoomadog.co.uk