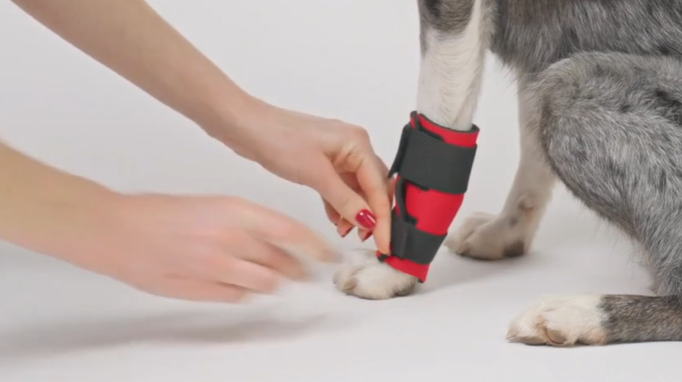 What Dog Leg Wrap and Support is Best if my Dog is Injured and Limping
Customer Question:
After a knee ligament injury my dog's joints click when he sits or lies down. When he walks, he has a slight limp. What leg wrap or leg support would you recommend?
Answer:
You have broadly two options in terms of dog leg wraps depending on the strength of wrap and support you think your dog would prefer.
1. Light to Moderate Leg Support - please see our Therapaw Carpo Flex Sports Dog Wrap. This wrap can be worn for exercise or simply in the house, it can help reduce your dog's limp by providing support it can't currently give itself due to the injury.
2. Moderate to Strong Leg Support - please see our Therapaw Carpo Flex X Dog Wrap. This is the strongest wrap we provide, it is a very high quality wrap which will give extremely strong support to the leg. It acts similar to a splint but without the hard shell.
For either wrap, start by measuring two parts of the dogs leg. This will give you the size wrap you require.
a. The circumference
b. The length
Looking for help with your dog?
We can help find the right solution for your dog
Feel free to give us a call on 01730 622544
or email us at woof@zoomadog.co.uk