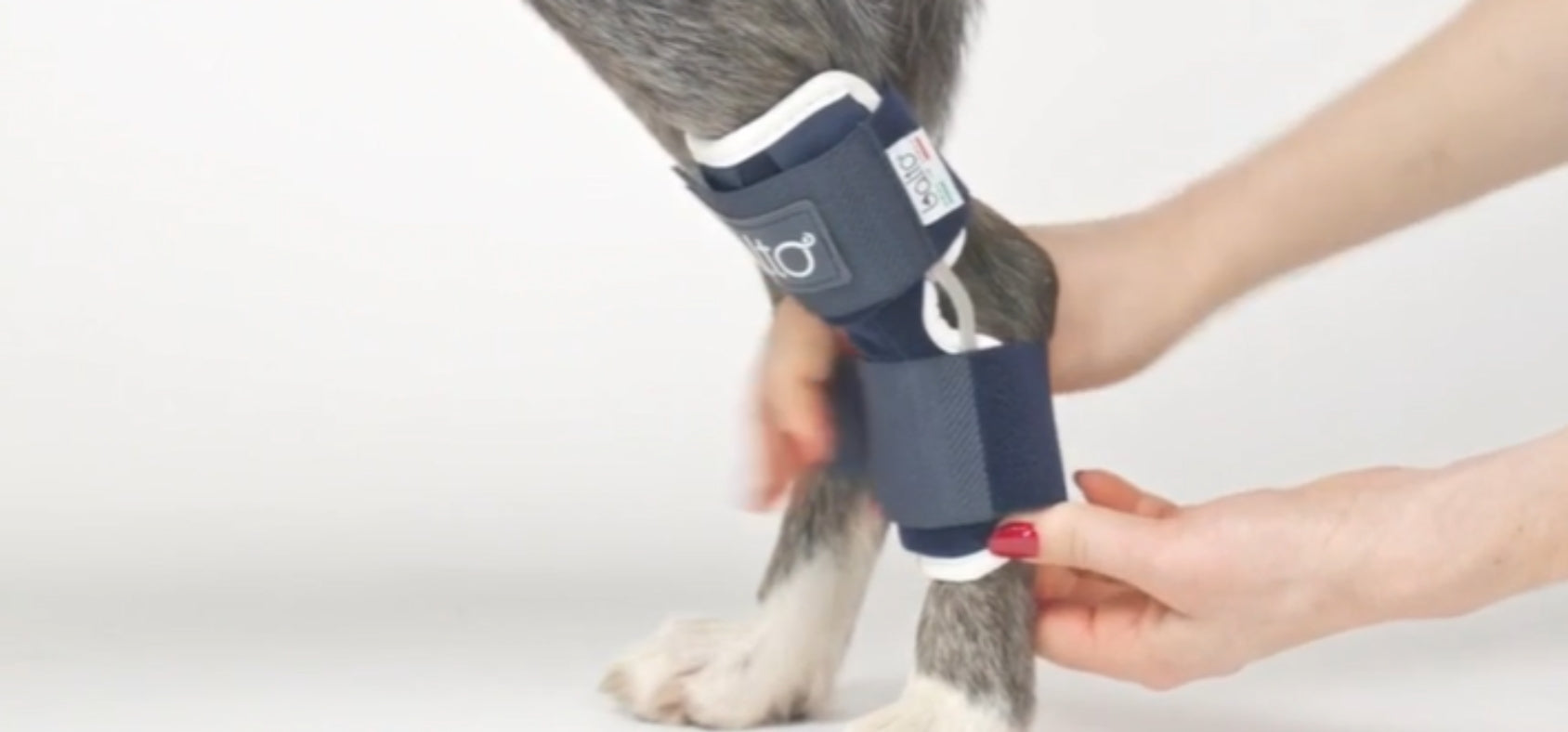 What Hock Splint or Hock Wrap Is Best for My Dog After a Hock Injury?
Customer Question:
Marley has a stretched Achilles, he goes swimming and we were recommended an adjustable hock support for both hind legs. When Marley walks the part between foot and hock is flat so trying to re-educate it. Can you recommend what could help him?
Answer:
Yes, there are broadly two options:
1. A Strong Hock Wrap
The strongest one here is called the Therapaw Tarso Flex X Wrap (firm support). These are expensive but customers have excellent results with them as they are well made, have a long life-expectancy, are waterproof, support the whole rear leg and can be worn all day. They specifically help Achilles accidents or injuries. Your dog can also swim with these.

2. A Hock Splint
If you think your dog needs their hock held completely straight and to have more support than a wrap offers, a splint is the better option. Please see our Balto Hock Splint, this splint will offer maximum support to your dog's leg from any injury including Achilles, tendons and similar.
Looking for help with your dog?
We can help find the right solution for your dog
Feel free to give us a call on 01730 622544
or email us at woof@zoomadog.co.uk