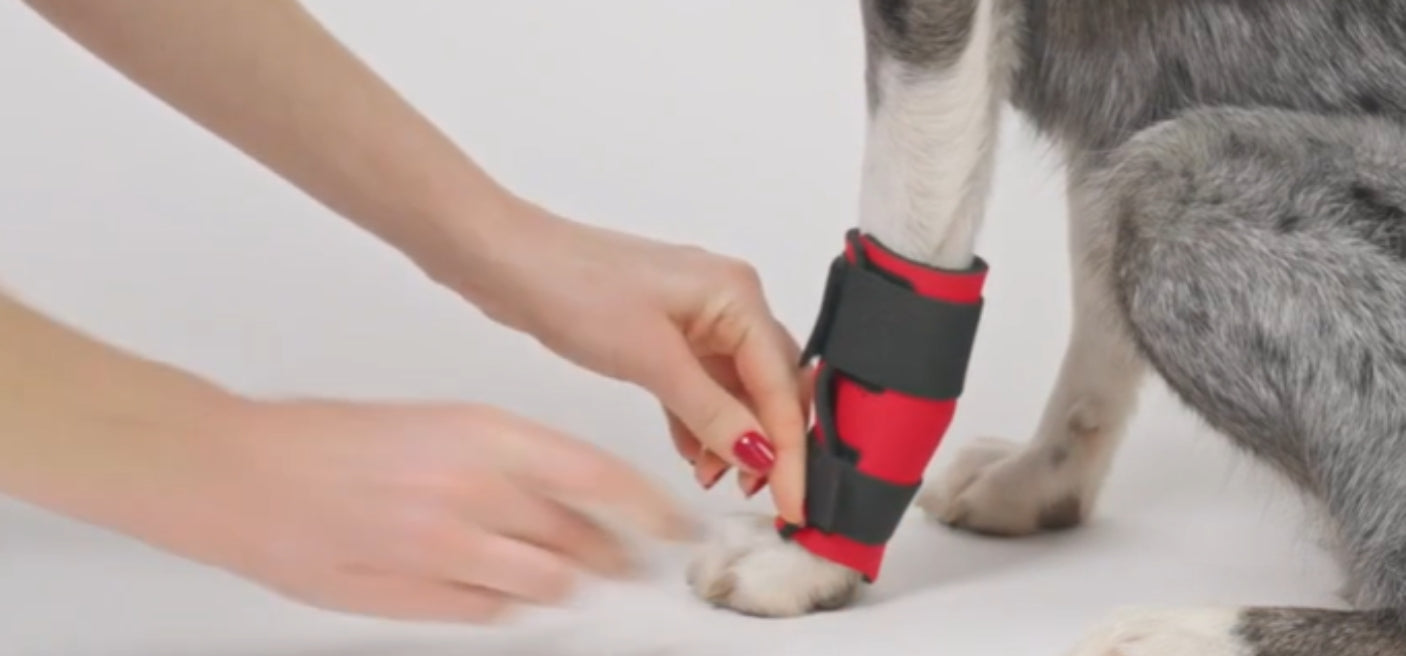 When to use a Wrist or Hock Support for your Dog?
How to know if you should use a hock or wrist support for your dog?
Our dog wrist and hock wraps are the lightest form of support available, offering stability and comfort for dogs suffering from any weakness in the joints. The wrist and hock supports are used to help limping, weakness in the joint, old age and canine arthritis. When fitted correctly these dog leg supports stabilize your dog's forearm and hock joint, while also supporting the muscles and tendons of the wrist and leg.
Much like we would use a wrist or knee support if we had inflammation or pains in the joint, these light dog leg supports offer your dog stability and support where its needed. We find they are fantastic to help dogs with arthritis, and if your dogs limps after longer walks.
These hock and wrist supports are a simple neoprene product that is shaped to fit the dogs leg, they are fastened with velcro for a secure fit.
If you feel your dog needs a much more supportive product please view our other dog leg supports in our online shop.
Looking for help with your dog?
We can help find the right solution for your dog
Feel free to give us a call on 01730 622544
or email us at woof@zoomadog.co.uk