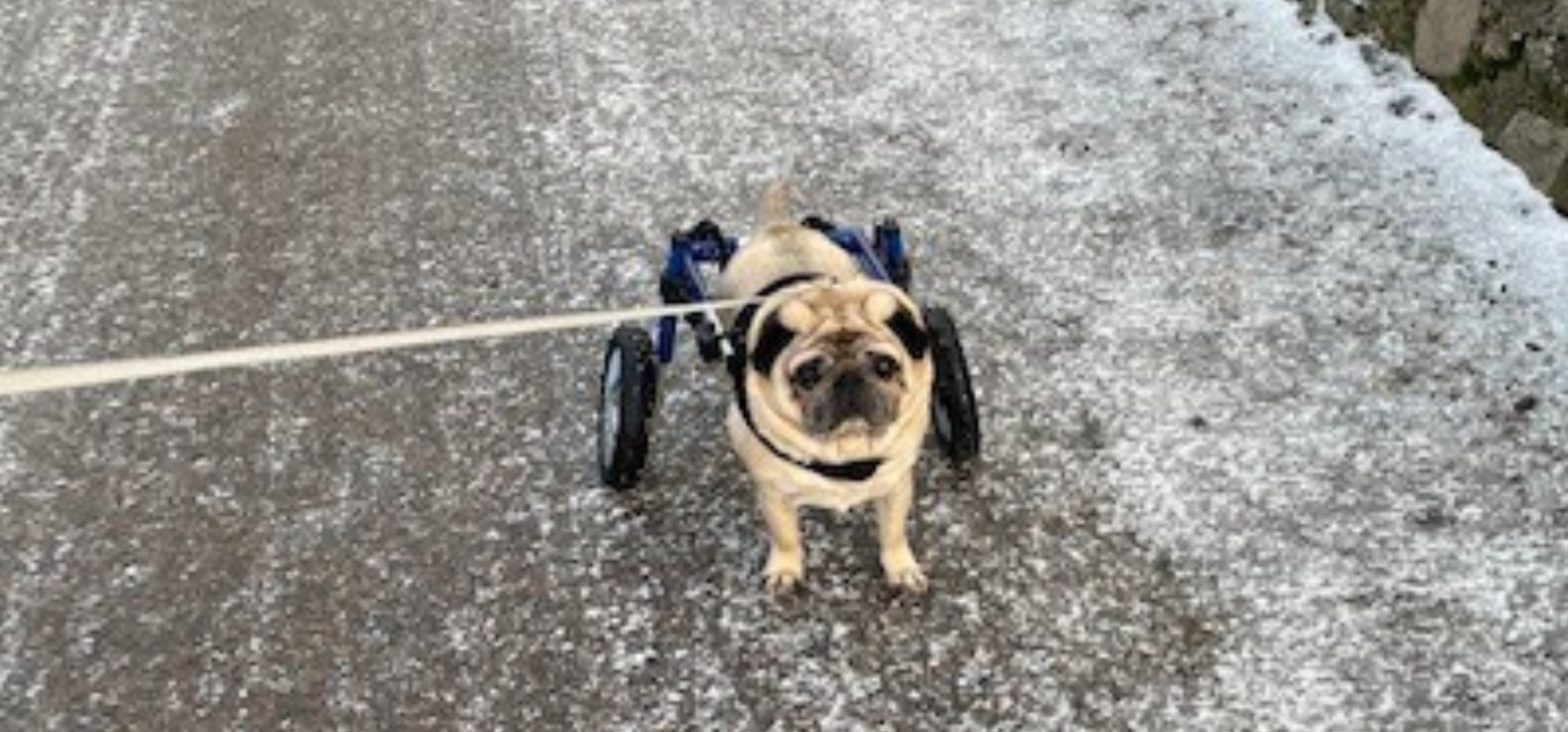 Winston's Joint System - All Natural Joint Supplements
Winston's Joint System is the natural way to repair and reverse damage to connective tissue and collagen - for less pain and more tail-wagging times.
It is made for conditions such as: 
Hip Dysplasia
Dog Arthritis
Osteochondritis (OCD)
Stiffness/Inflammation
Ligament Tears
Growing Pains
Mobility Problems
Joint Pains
Back/Spinal Problems
Hypertrophic Osteodystrophy (HOD)
Is your pet becoming less active, less playful, or desiring shorter walks? The following symptoms could be
early signs of OCD, Arthritis or Hip Dysplasia:
Moving more slowly
Difficulty getting up
Weight shift to another leg
Personality change
Reluctance to walk, jump or play
Refuses using stairs or the car
Change in appetite
Change in behavior
Muscle atrophy
Lagging behind
Yelping when touched
Limping
It's formulated with premium naturopathic ingredients, which have been approved for human use. Winston's reduces inflammation and eases pain, without potentially toxic drugs, side-effects and without trips to the vet, which may cause further stress to your dog. Among Winston's key ingredients is Bromelaine, a natural pineapple enzyme, which acts as a botanical anti-inflammatory. We've also included highly effective pain killing ingredients like ETArol, and left out the common fillers, allergens and irritants (sugar, starch, salt, preservatives, yeast, wheat and milk derivatives). Click
here
to buy or find out more information about the
Joint System
or to look at
Winston's Natural Pain Supplements
(can be used alongside the Joint System!)
Looking for help with your dog?
We can help find the right solution for your dog
Feel free to give us a call on 01730 622544
or email us at woof@zoomadog.co.uk