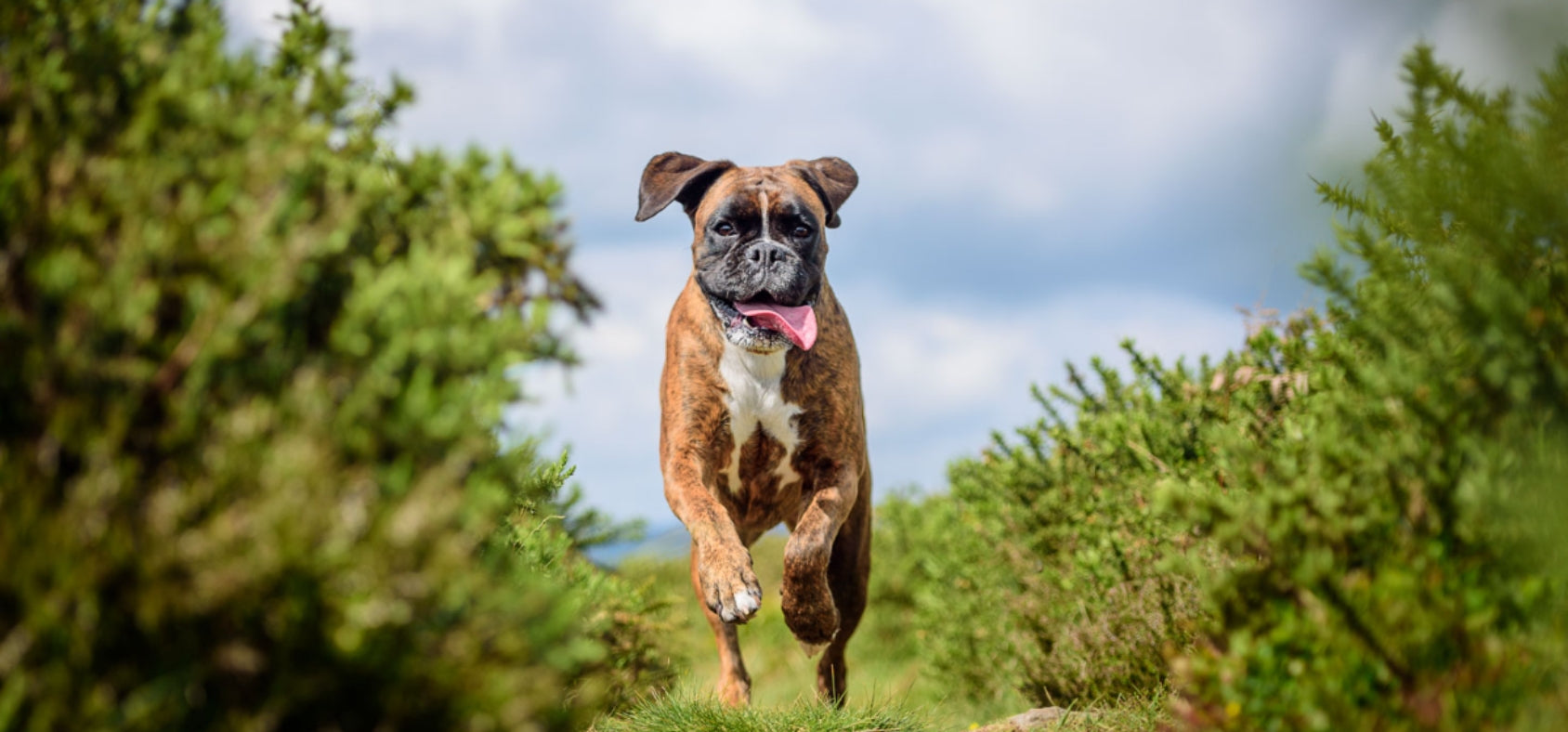 Winstons Joint System and Pain Formula
Why Choose Winston's?
Since 1990, Winston's natural dog supplements have helped heal thousands of dogs suffering from hip dysplasia, arthritis, OCD and many other joint related problems.
Dogs who are treated with Winston's dog supplements suffer no side effects, because they are totally-natural whole food supplements developed by a Naturopathic Doctor to treat his own dog.
Winston's supplements help strengthen the immune system, reduce pain and inflammation, restore mobility, and increase vitality in dogs of all ages.
Winston was a 15-year-old Springer Spaniel who had lost a lot of his "spring.€ In 1990, he was operated on for OCD bone chips in his elbow, and his X-rays showed moderate to severe hip dysplasia. Soon, his suffering had increased so that there were periods when he cried every morning when he tried to get up out of bed. Once or twice a week he would refuse to get up at all. Many walks were in slow motion and he always needed help with stairs and getting into the car.
After the first week or two of feeding Winston this formula, the complaining stopped. After the first month, he only complained once about getting up (after a day of strenuous activity that made us moan in the morning too). He had a whole new gait. The spring was back in his step. The results were so immediate, the relief so obvious, that we started giving out Winston's Joint System to other dog owners. They reported similar results.
We then contacted other well-known, well-respected Naturopathic Doctors for their opinions, even though we knew we weren't imagining this. We were delighted to find enthusiastic supporters from everyone we spoke to.
Over the years, we have continually improved the ingredients in our formula and we feel that there is nothing sold today that can even come close to it€™s effectiveness or high rate of success.
People tell us that Winston's Joint System sounds almost too good to be true, but the fact is, that when it works (which is a fairly good percentage of the time), the results are pretty miraculous. The times we've encountered when Winstons Formula doesn't work, have been times when we suspect people didn't stick to the dosage schedule, quit too soon when an immediate drug-like hiding of symptoms didn't occur, or when the dog may be too far gone for the Formula to help much. These same things happen in the human FDA-approved drug world and it's too bad. Still, we must do what we can to help.
Looking for help with your dog?
We can help find the right solution for your dog
Feel free to give us a call on 01730 622544
or email us at woof@zoomadog.co.uk