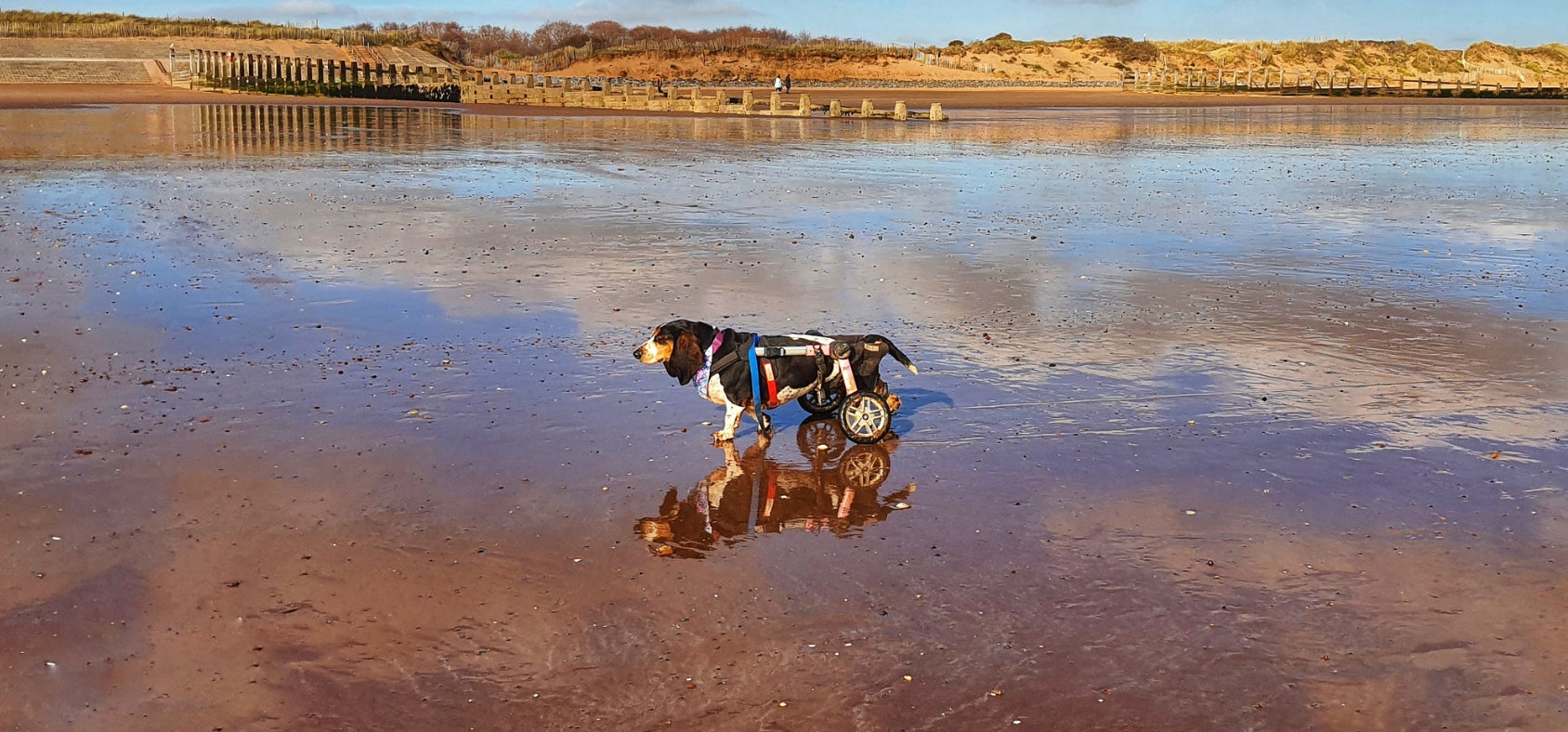 Dog Mobility Aids
Dogs both young and old can benefit from using dog mobility aids to help restore pain-free activity. There are braces and supports for various injuries and joint diseases that offer stability and support, and help decrease pain and inflammation when the dog is active. These mobility aids are especially useful for disabled, handicapped, senior, arthritic, and injured or recovering pets.
They can also be useful for younger dogs prone to developing hip dysplasia or joint problems. These new innovative products are usually made of high quality neoprene and webbing, so can be used by pets in any environment. Your pet can go anywhere you would enjoy taking them: the beach, the river, in the fields to play, the backyard playing ball or just taking a walk. These dog mobility aids can really help get your four legged friend on the road to recovery.
We have a range of mobility aids for dogs, from light supports like the hock holder and wrist wrap to more substantial supports from therapaws like the carpo flex X leg wrap. We also have a range of walking aids from total dog body supports to neoprene hip braces.
Looking for help with your dog?
We can help find the right solution for your dog
Feel free to give us a call on 01730 622544
or email us at woof@zoomadog.co.uk