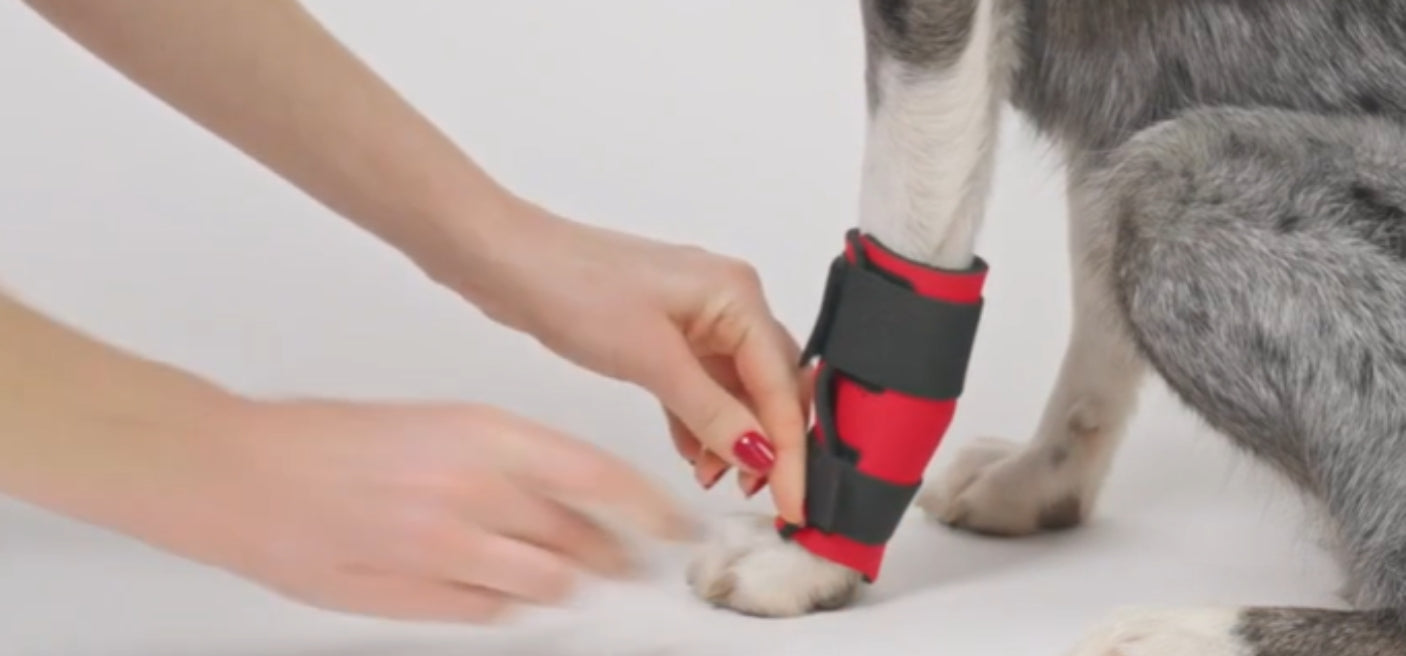 Bandage, Wrap or Splint for your Dogs Post Operative Support
When your dog has had an injury or operation on a leg, hip or joint You may decide to use a support to prevent re injury. After the removal of a cast, unlike us your dog wont realise he needs to rest up and take it easy. This is the most common time for re injury to happen. We can help prevent this by using a dog rehabilitation product to support the injured site during recovery.
There are several leg supports you can use for your dog, from a light carpo flex sports wrap to a rigid dog leg splint (as shown below). We rate our supports on a scale of 1-10, 1 offering the lightest support (often used by sports/agility dogs to prevent injury) and 10 being a splint that totally immobilizes the leg. As well as these there are several that bridge the gap that offer moderate support to your dogs leg.
If you dog has injured a cruciate and you are looking for a support, we have a neoprene dog Cruciate brace. This brace can be used when surgery is not an option, and also offers fantastic support after surgery while the joint is healing. We have a wide range of dog mobility aids, supports, braces and dog lifting harnesses, so please visit our shop to see the full range.
Looking for help with your dog?
We can help find the right solution for your dog
Feel free to give us a call on 01730 622544
or email us at woof@zoomadog.co.uk