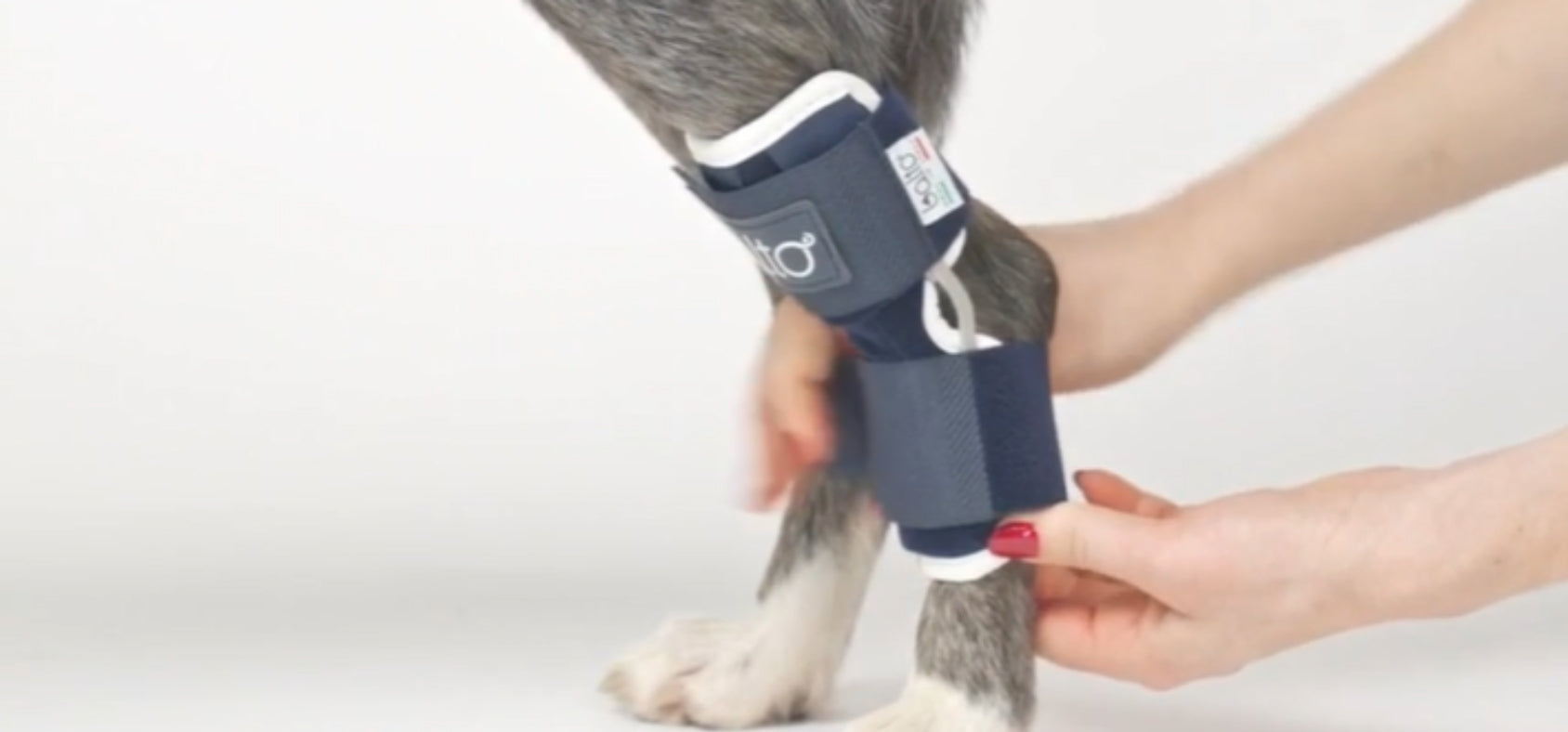 Caeres Achillies Brace for Dogs
If you are looking for a top class, fully engineered support for your dogs achillies injury, then our Caeres Achillies brace for dogs is the perfect solution. A fully customizable brace ideal for dog with Achilles tears, fractures of the tibia and fibula, collateral ligament injuries, and more... This canine Achilles brace is also ideal for post-operative recovery The brace can be used in conjunction with surgery, specifically contra-lateral limb management.
The brace is designed to limit mobility as the animal heals Bracing of unaffected leg is also recommended to prevent potential tears or stress fractures Customise with the Caerus Slim Line Heater This product is supplied through Vets only, so when you order please give us your Vets details so we can forward them the measuring guide. They will then receive the product to fit to your dog before you it take it home to use yourself. This brace is available in a range of sizes to suit every breed.
Looking for help with your dog?
We can help find the right solution for your dog
Feel free to give us a call on 01730 622544
or email us at woof@zoomadog.co.uk