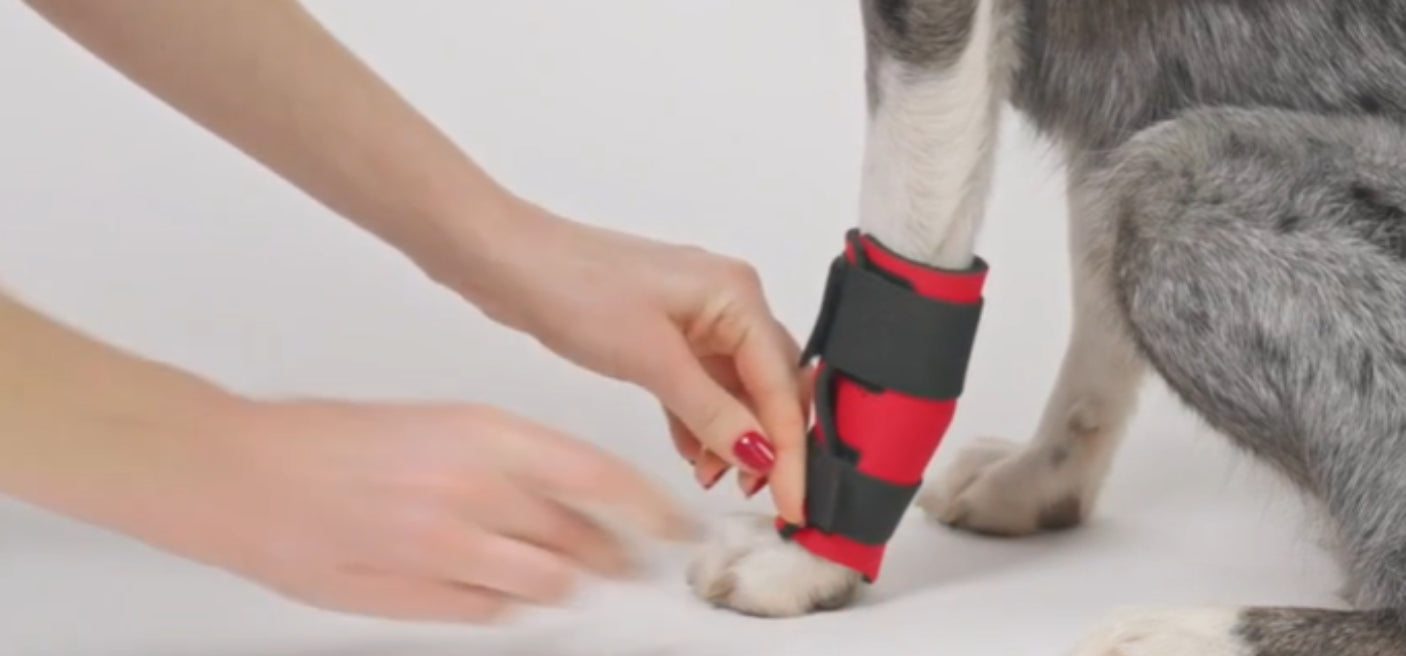 Carpo Flex Sports Wrap from Therapaw USA
The Carpo Flex Sports Wrap is a light to medium support for the dogs carpal joint/ wrist/ front lower leg. The Carpo Flex Sport wrap offers relief from mild arthritis as well as sprains to the lower limb and ligaments. This support is also used as a preventative measure for working/ agility dogs to help prevent injury to the fore limb.
This wrap can also be used as a protective support for working dogs whilst out in the fields. Please the size guide below. If you need a stronger support for more serious injury or weakness please look at the Carpo Flex X Wrap.  Features:
Neoprene cuff - ideal for use in the water
Elastic Straps
Accessory hole for the carpal pad
Offers light-moderate support
Uses:
Supports and stabilizes the wrist without immobilisation (comparable to the stability and pressure of an ice bandage)
Protects against injury or re-injury
Alleviates painful or arthritic carpal (wrist) joints
Reduces carpal deviations or hyperextension
Designed for use during normal daily activity
Looking for help with your dog?
We can help find the right solution for your dog
Feel free to give us a call on 01730 622544
or email us at woof@zoomadog.co.uk