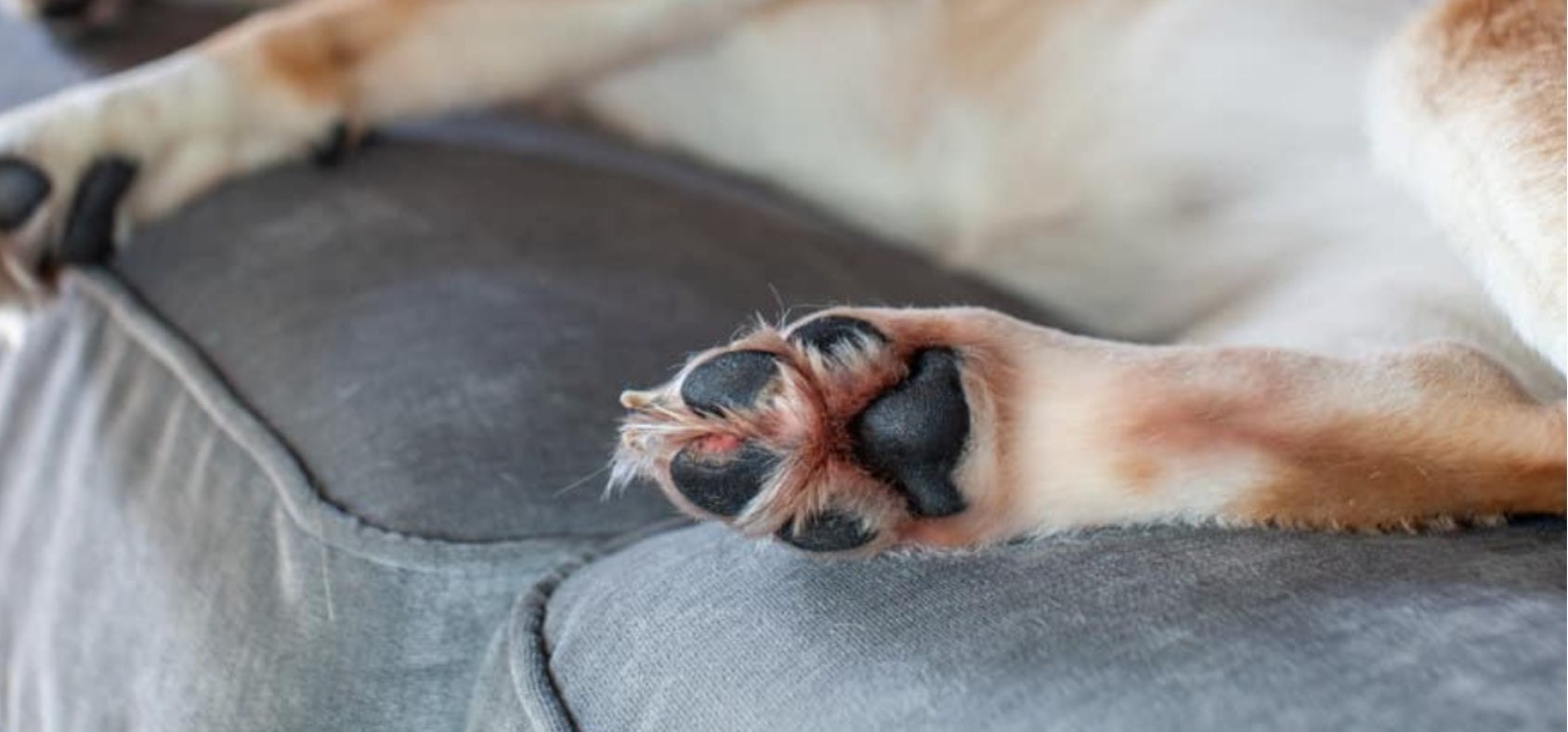 Does Your Dog Suffer Form Itchy Red or Dry Skin?
If your dog suffers from dermatitis, alopecia, black skin disease or dry itchy allergic skin. This fast working Dermagic skin rescue lotion will get to the root of the problem, helping heal the affected areas
We recommend applying twice a day liberally to the affected area for best results.
This fresh-smelling topical lotion offers pets fast and effective relief from skin irritations, hot spots, black skin disease, scaly skin, flea allergies, dermatitis, and dry skin conditions
Organic whole-leaf aloe vera gel and vitamin E rush healing energy to the deepest layers of the skin, while sulfur, known as the healing mineral, reduces itching and flaking associated with seborrheic dermatitis and dandruff, is toxic to the scabies mite, and is both antibacterial and antifungal.
Rosemary essential oil disinfects and stimulates hair follicles. Sesame oil, a natural antibacterial for common skin pathogens (such as staphylococcus and streptococcus), as well as common skin fungi (including yeast infections), is also a natural antiviral and anti-inflammatory agent.
For Best Results:
Start with a clean dog. Trim long hair with scissors, but do not shave.
Apply Skin Rescue Lotion to affected areas, massaging into skin until fully absorbed.
Cover pet with T-shirt to protect the skin and reduce licking.
Reapply twice daily for the first week.
Continue application once daily thereafter, until no longer needed.
Do not bathe your pet more than twice per month!
Note: If your pet licks the lotion off, just reapply as needed.
There is nothing harmful or toxic in this product.

Ingredients:
Sesamum indicum (sesame oil), certified organic aloe barbadensis (aloe) leaf gel, lanolin, flowers of sulfur, olea europaea (olive) oil, beeswax, organic Butyrospermum Parkii (shea butter) fruit, rosmarinus officinalis (rosemary) leaf extract, natural alpha tocopherol (vitamin E).
Looking for help with your dog?
We can help find the right solution for your dog
Feel free to give us a call on 01730 622544
or email us at woof@zoomadog.co.uk