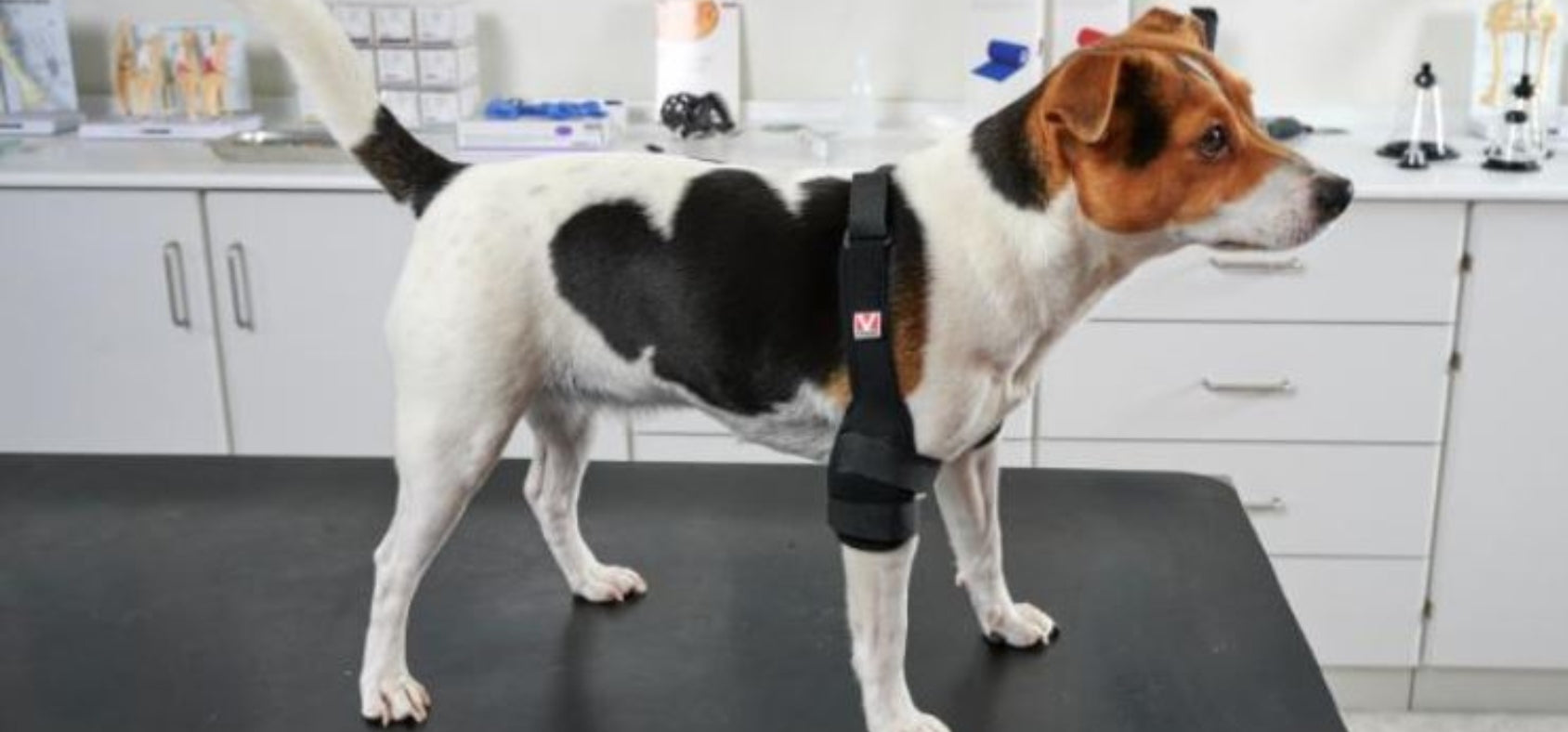 Elbow Braces for Dogs
If your dog is suffering from any one the below ailments, an elbow brace could be the perfect solution. The dog elbow brace is designed to protect the dog in cases of hygromas, sores, calluses on the elbow and bursitis. The brace is also ideal for use in the presence of conditions such as arthritis, osteoarthritis or elbow dysplasia. The elbow brace is padded and adjustable so will fit most breeds.
Uses:
Hygromas
Sores
Calluses on the elbow
Bursitis
Arthritis
Osteoarthritis
Elbow dysplasia
Post-surgery recovery
Features:
The brace can be used in pre- and in post-surgery
Breathable fabric
Excellent wearability
The box contains two spare pads
Hand washable
Adjustable straps
The compression it provides increases the blood pressure in the area, thus raising the temperature and reducing the pain caused by the conditions. It keeps the injured area compressed and is also extremely efficient in protecting medications applied to the skin after surgery
Sizes:
Available in four adjustable sizes, for the left or right side. Please measure the distance between the elbows (elbow to elbow) of your dog and make sure the height of the brace covers the affected elbow.
The brace is highly adjustable, so the maximum and minimum elbow distance is given below.
SIZES AND MEASUREMENTS
Please measure your dog from elbow to Elbow OVER THE BACK. Basically this is the length of the brace going from one elbow to the other. 

 
| | |
| --- | --- |
| Size | Distance from elbow to elbow over the back |
| S | 35-45cm / 14-18in |
| M | 40-60cm / 16-23in |
| L | 55-90cm / 21-35in |
| XL | 80-110cm / 29-43in |
Looking for help with your dog?
We can help find the right solution for your dog
Feel free to give us a call on 01730 622544
or email us at woof@zoomadog.co.uk