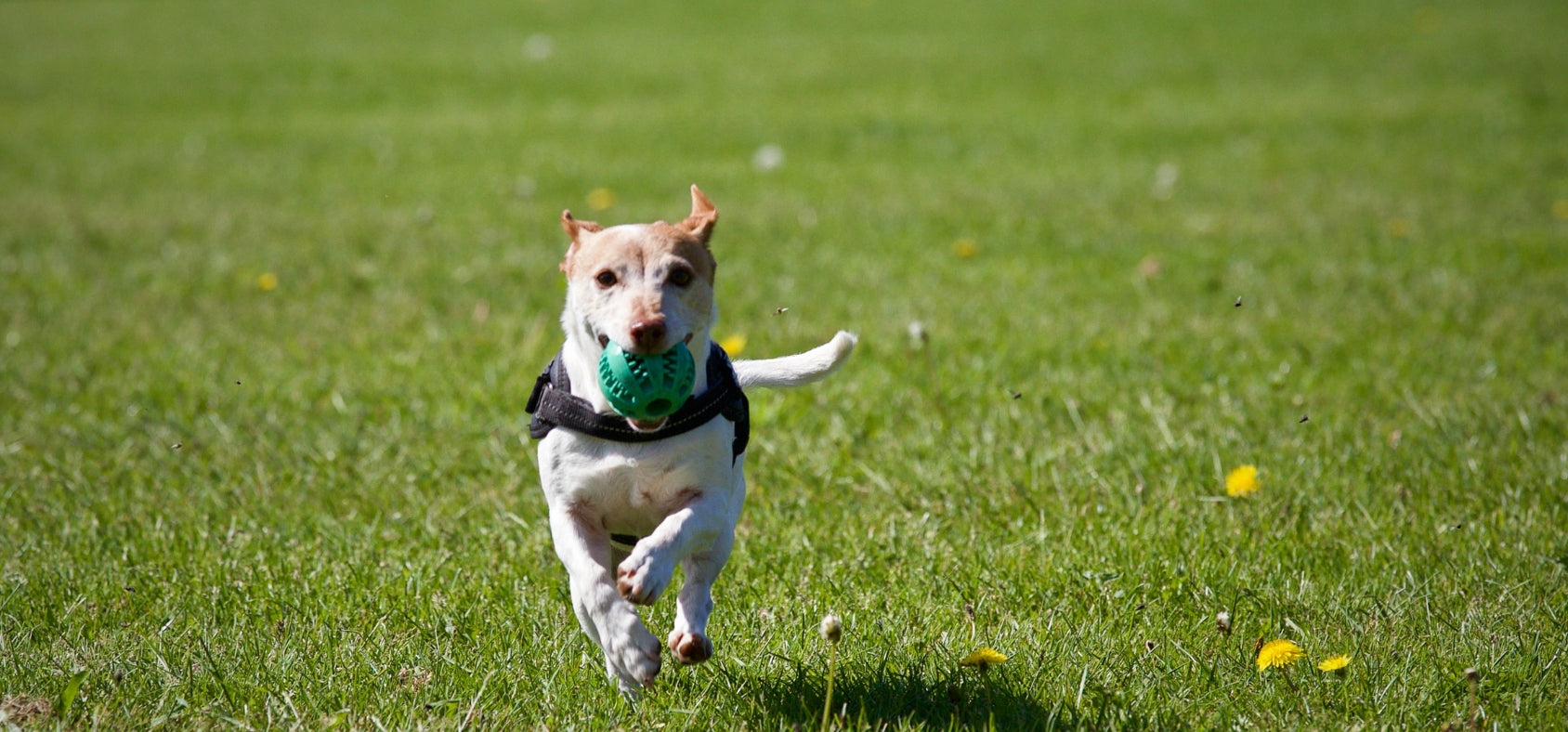 Flexerna Natural Anti-Inflammatory Omega 3 for Dogs
Natural Anti-Inflammatories for Dogs with Added Joint Support
An Anti-inflammatory for dogs is used to fight inflammations resulting from injuries, irritations or more serious medical conditions, such as arthritis.
Generally, veterinarians prescribe non steroidal anti inflammatory medication for dogs, especially for arthritis. The NSAIDs are efficient in treating both the inflammation and the symptoms but can also cause serious side effects in dogs. Therefore, it is advisable to use natural anti inflammatory remedies in order to avoid all possible complications and side effects.
Choosing a Natural Anti-Inflammatory for Dogs
Natural anti inflammatory remedies are safe and easy to administer. They do not present threats to your dog's health and you can prepare most of them at home. If your dog experiences pain due to an inflammation it is best to have him diagnosed correctly by a veterinarian and then consult him regarding the natural remedies you can use
At Zoomadog we would recommend using our Top Dog Health
Flexerna supplement. Flexerna
is a fast working natural anti inflammatory that shows positive results quickly.
What is Flexerna?
Flexerna contains a powerful natural fatty acid called flexerna Omega. Veterinarians and pet owners have long understood the benefits of Omega-3 fatty acids. Over the years the market has been flooded with a number of fish oil capsules claiming high levels of the omega-3²s eicosapentaenoic acid (EPA) and docosahexaenoic acid (DHA). But now there is an omega fatty acid supplement that is far more powerful when if comes to supporting joint mobility. That product is Flexerna Omega, a patented formulation, providing a concentrated purified extracted oil from the Green Lipped Mussel of New Zealand (Perna canaliculus).
The Flexerna Omega Difference is Eicosatetraenoic Acid (ETA)?
Flexerna Omega is the only patented omega fatty acid supplement proven to have effective levels of the three main Omega-3 fatty acids shown to be beneficial in supporting overall joint health. Flexerna Omega is also the only green-lipped mussel extract with a patented extraction process to optimize purity and concentration.
What sets Flexerna apart from fish oils is the omega-3, eicosatetraenoic acid (ETA). Research studies have shown that ETA is more powerful than EPA and DHA combined. 
Flexerna Omega Benefits:
Helps support joint mobility

Helps support cardiovascular function

Helps support respiratory health

Slow onset of action but long lasting effects

No adverse side effects

Does not affect blood platelet aggregation as is the case for fish oils and other omega-3 polyunsaturated fatty acids
Who Benefits?
Puppies to Older Dogs can benefit from
Flexerna
Omega. Being proactive in preventing problems is the best thing to do.
Ingredients:
Arachidonic acid is:
considered an essential Omega 6 fatty acid, therefore it is needed in diet.

is involved in cell signaling and also is a key inflammatory intermediate.

most AA sources for human body come from meat, eggs or dairy or is synthesised from linoleic acid

Flexerna has been shown to contain high levels of a lipid, a long chain fatty acid (20 + fatty acid residues) called Eicosatetraenoic Acid (ETA). This omega three has been shown to be stronger than EPA and DHA alone.

Extracted oil comprises a combination of over 12 omega 3 polyunsaturated fatty acids and antioxidants (mostly carotenoids)
How to Use:
Whether your dog has or has not previously been on a Omega
su
pplement, TopDog recommends a proper loading dose phase for
Flexerna
Omega. Therefore, in the first 10 days the maintenance dosage is doubled. 
Though many dogs show improvement in only a few days, it is best to allow 4-6 weeks of continual usage to see the full results. 
One full bottle contains 197 pump doses, enough to last 6 months for small dogs or 3 months for larger dogs. You can view and read more about Flexerna
here
Looking for help with your dog?
We can help find the right solution for your dog
Feel free to give us a call on 01730 622544
or email us at woof@zoomadog.co.uk