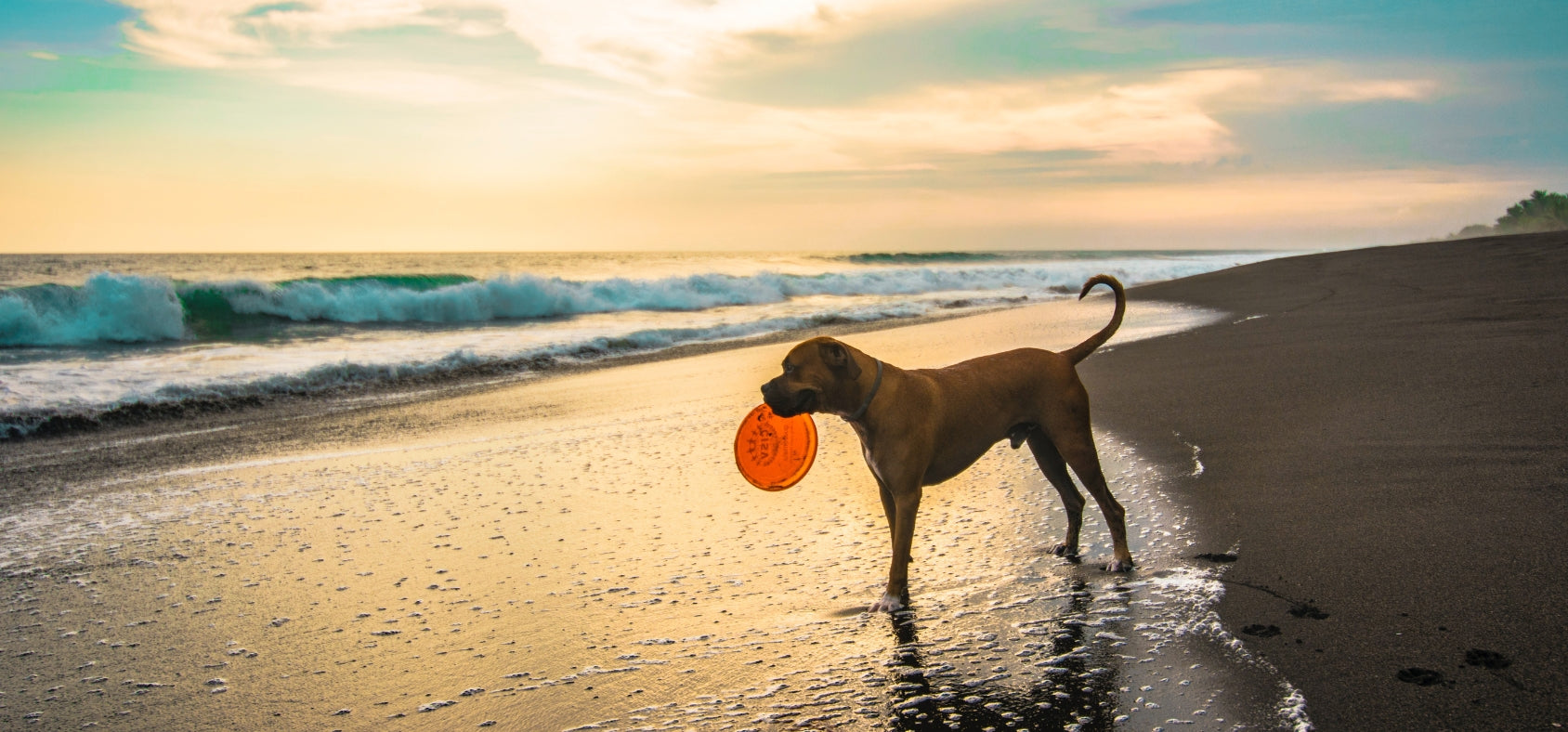 Glycanaid the Natural Supplement for Dogs Joint Support
What is GlycanAid?
Looking for a supplement that will properly support your dogs joints? Lucky for you, you have come to the right place. GlycanAid is a daily natural joint health supplement specifically designed to provide all the essential ingredients your dog needs for a lifetime of health joints. Whether your dog has existing joint health issues or you are looking to maintain their already healthy joints, GlycanAid is the answer. These tasty chewable tablets are recommended by veterinarians all around the world.
GlycanAid Benefits:
Helps maintain normal healthy cartilage and joint function.
Helps maintain strong bones
Helps maintain joint mobility
How Glycanaid Works
GlycanAid Everyday Joint Health is the proper way to support dog's joints on a daily basis. The proof supporting why it works so good is based on a two part philosophy.
First, is the philosophy behind the formula. GlycanAid was designed to be the most balanced natural joint health supplement for dogs. It provides all of the essential ingredients your dog needs to maintain a lifetime of healthy joints.
Second, we have taken extraordinary measures to source only the best ingredients that money can buy, and at the end of the day, the quality of the ingredients is everything.
In addition to utilizing only the highest quality ingredients, Glycanaid is manufactured with integrity and scientific backing, so that you can be confident you are providing the best for your dog.
Extraordinary Ingredients
Glucosamine HCL (Regenasure®): This 99% pure superior form of glucosamine stimulates chondrocytes to manufacture collagen and proteoglycans, which are essential for maintaining healthy cartilage and joint function.
Chondroitin Sulfate (Chondropure"¢): Chondroitin is a cartilage component that promotes water retention and elasticity, and inhibits many of the degradative enzymes that bread down the cartilage matrix and synovial fluid. Chondropure"¢ is a low molecular weight molecule (12,000 Daltons) for superior uptake.
Hyaluronic Acid: This glycosaminoglycan functions as the backbone of proteoglycan aggregates and has been proven to serve as a lubricant and shock absorber in the synovial fluid.
Methylsulfonymethane (OptiMSM®): The only patented, 99.9% pure, premium distilled MSM on the market. This naturally occuring bio-available sulfur is an essential building block for all cell membranes.
Cetyl Myristoleate Complex: This is an exclusive blend of pure cetyl myristoleate and other long chain esterfied fatty acids which help to maintain joint mobility.
Ascorbic Acid (Vitamin C from Ester-C®): This patented, innovative form of vitamin C is four times stronger than ordinary vitamin C. In addition, this non-acidic form does not cause acidity problems normally associated with ascorbic acid and therefore does not upset the stomach
Looking for help with your dog?
We can help find the right solution for your dog
Feel free to give us a call on 01730 622544
or email us at woof@zoomadog.co.uk