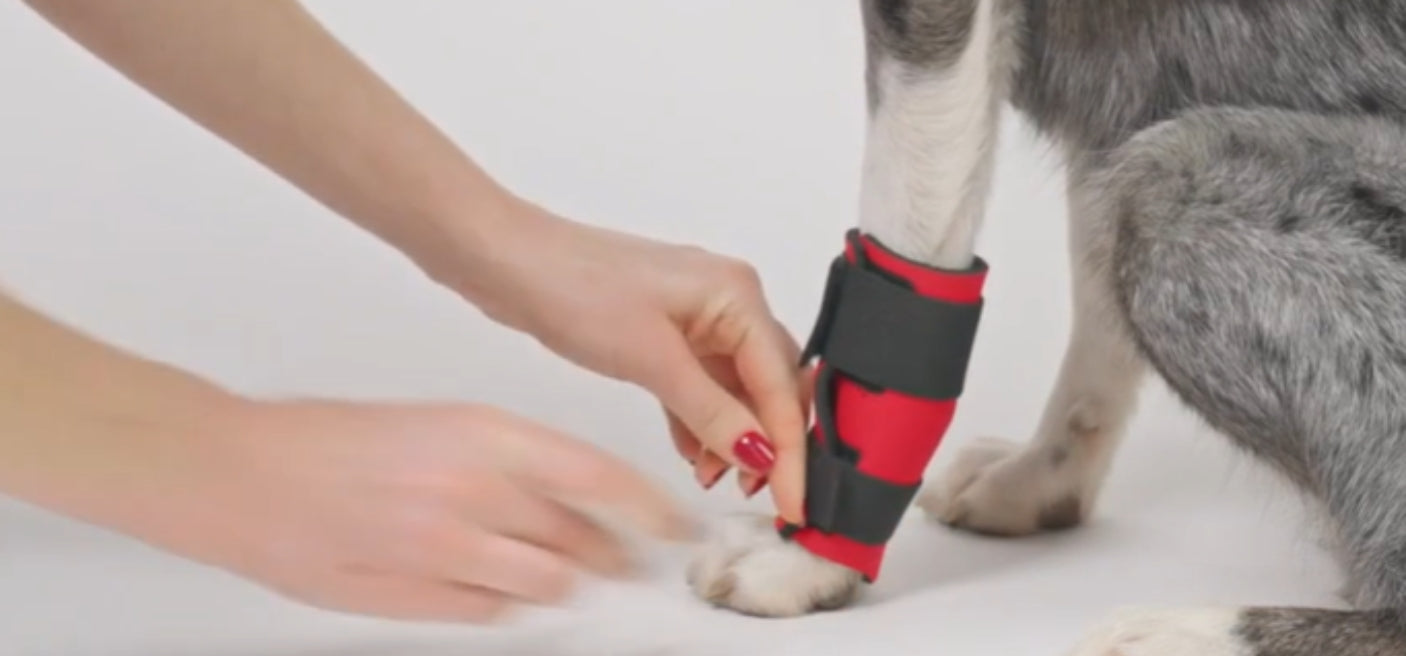 Lightweight Carpal Support for your Dogs front Leg
If you dog suffers from arthritis or light injury to the carpal joint or wrist, a light support offers the perfect solution to help aid your dogs recovery.
Stabilisation of the wrist or carpal joint
Mild cases of arthritis / osteoarthritis
Lightest support for weak or injured wrists
Protection after mild ligament damage
The Kruuse Carpal Protector is the lightest support we sell for your dog's wrist/ carpal joint. The carpal protector offers a simple solution to support to the muscles and tendons of the wrist and leg. This product can be worn all day if needed. Please be aware that this is the lightest wrist/ carpal support we have, if your dog has a diagnosed injury or need a stronger support please have a look at
Therapaws leg supports.
Looking for help with your dog?
We can help find the right solution for your dog
Feel free to give us a call on 01730 622544
or email us at woof@zoomadog.co.uk