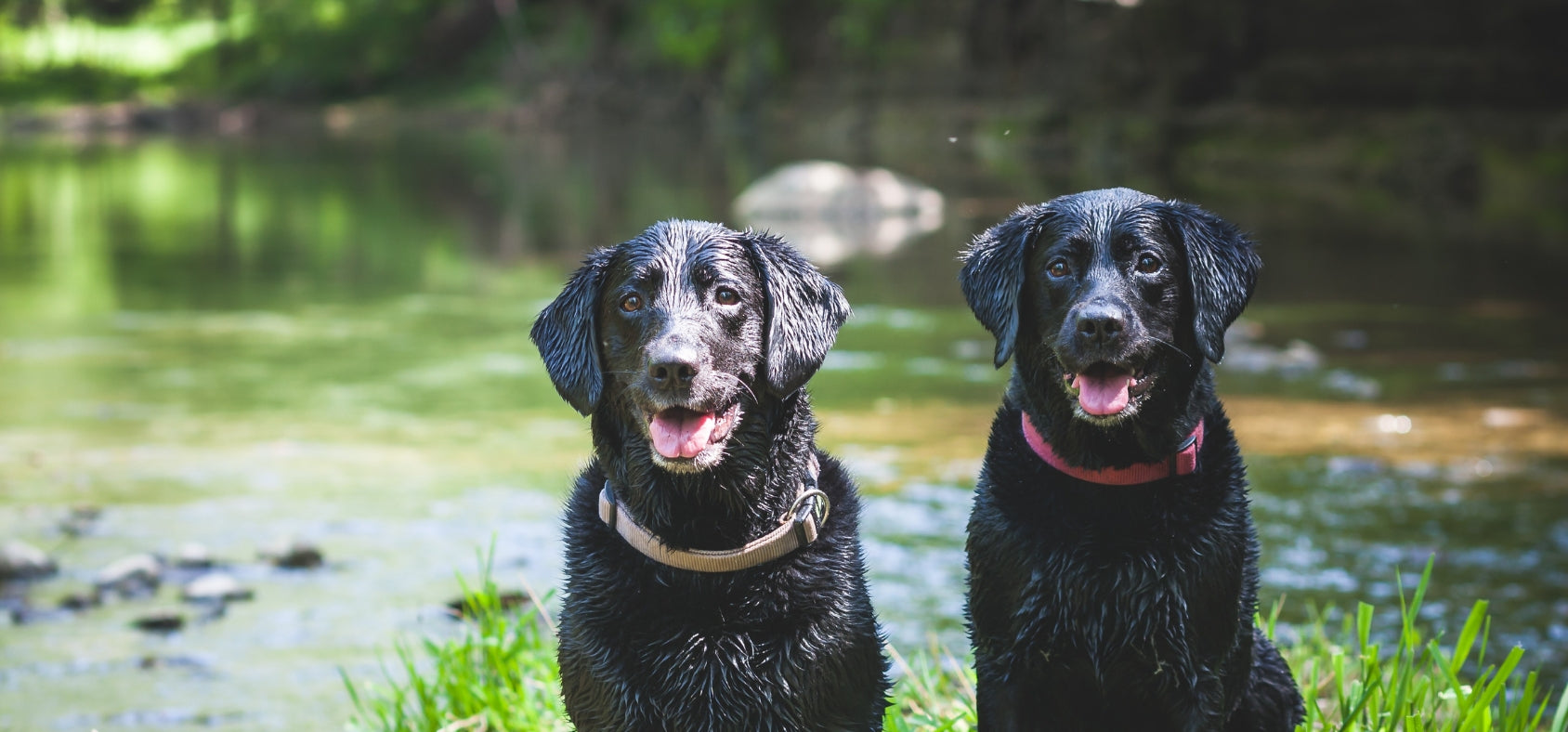 Pain Relief For Dogs
Pain relief for dogs comes in many forms, from Vet prescribed pharmaceuticals to holistic and natural remedies. In order to find the best pain relief for dogs, we must look at the individual case and determine the best product from our own research. Here we will tell you a little about the products available to relieve your dogs pain and how you can help.
Be an Informed Pet Owner
A decade ago, there were only a few medications to treat your dogs pain at home. Dogs were spayed or neutered at the animal hospital, stitched up, and sent home without pain medication. And dogs with painful arthritis limped along without medications that were safe and effective for long-term use.
Today, a new generation of non steroidal anti-inflammatory drugs (NSAIDs) is bringing relief to millions of dogs with arthritis, joint problems or with pain after surgery.
"NSAIDs are extremely effective for controlling pain and inflammation in dogs," says Stephen F. Sundlof, D.V.M., Ph.D., "These are very valuable drugs that help many pets live to a ripe old age."
But like any medication, NSAIDs carry a risk of side effects, or adverse reactions. Most adverse reactions are mild, but some may be serious, especially if the pain medications are not used according to labelled directions. Some reactions result in permanent damage or even death.
"It's important for pet owners to be aware of the risks and benefits of all drugs, including NSAIDs, so that they can make informed decisions about their pets' health care," says Sundlof. "Owners who give their dog NSAIDs need to know the side effects to watch for that indicate their pet needs medical attention."
Natural Pain Relief
Natural pain relief for dogs can be a great alternative, especially if you need to use the pain relief for longer term problems. You eliminate the chance of side effects from Vet prescribed drugs, as natural products have little or no side effects. We always recommend talking to your Vet before changing or introducing a natural pain relief.
We recommend Winston's Pain Relief for dogs, as from our own experience they are fast working and safe!
Winston's specially formulated pain reliever is the strongest, most powerful, natural pain relief product on the market today.
Joint pain and stiffness affect millions of dogs of all ages. Obesity, old age, and injury to the legs or joints, can cause relentless pain, and intensify arthritis and other symptoms of joint disease
Made from wholesome, all-natural ingredients, Winston's Pain Formula brings fast relief to dogs suffering from the pain of arthritis, osteochondrosis (OCD), hip dysplasia, ligament tears, and other degenerative hip and joint problems. It begins working almost immediately to relieve discomfort, stiffness and pain throughout your dog's entire body.
Winston's Pain Formula is the most beneficial and effective drug-free product available. Its all-natural formula has been proven to be many times more potent than ordinary glucosamine based products, and has no harmful side affects like those found in many drugs.
Winston's Pain Formula is the best product you can buy because it is:
Vet Tested
Fast Acting
All Natural
Harm Free
Holistic Veterinarian Recommended
Highly effective for dogs and cats of all ages.
Looking for help with your dog?
We can help find the right solution for your dog
Feel free to give us a call on 01730 622544
or email us at woof@zoomadog.co.uk