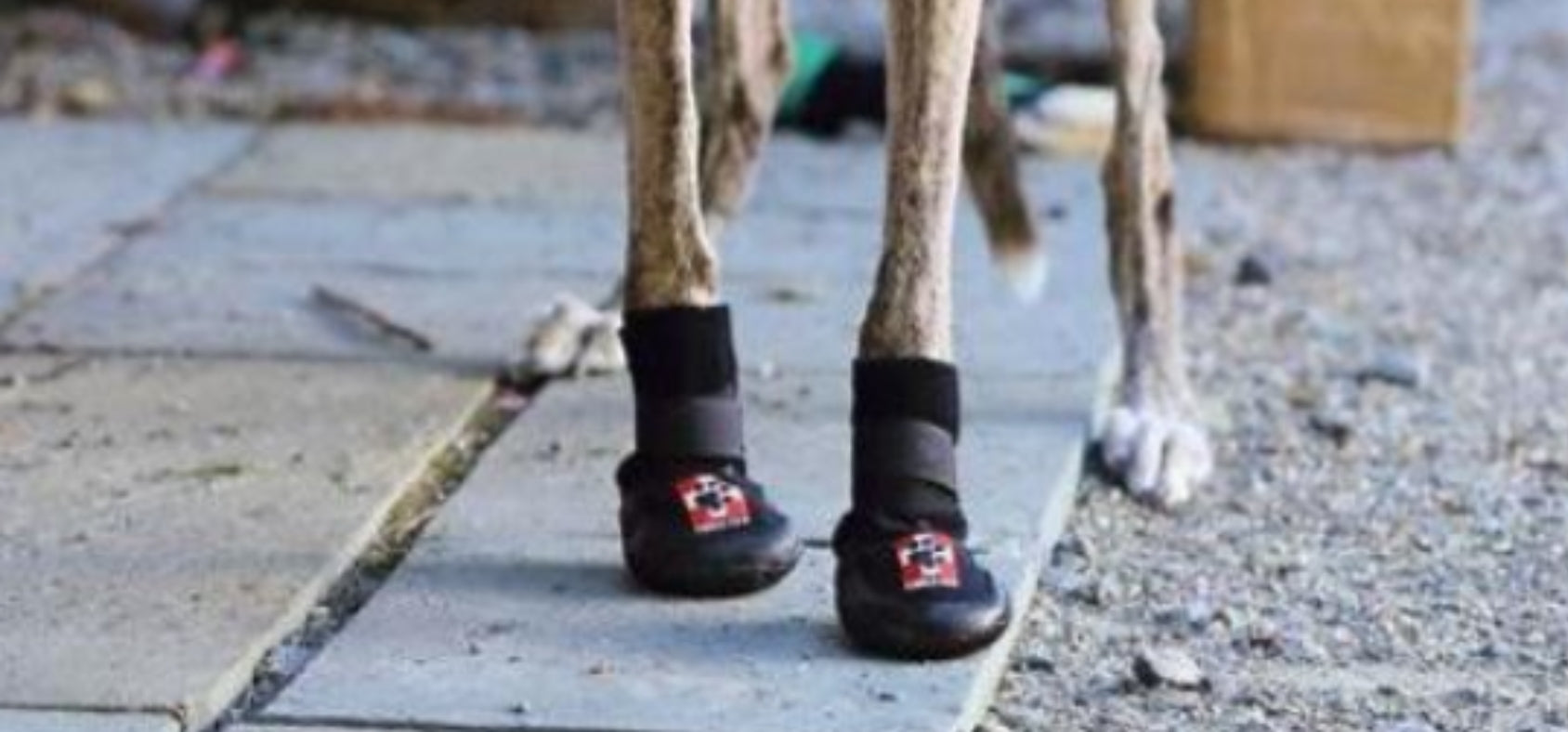 Protective Boots for Dogs
Protective boots for dogs are padded and breathable, and will come in many shapes and sizes to fit different breeds of dog. At Zoomadog we sell two brands of protective dogs boots, Therapaw and Trixie. The Trixie brand of dog boots come in lightweight and active models.
The Therapaw dog boot
Has ultra-cushioned interior pad which alleviates pain, reduces lameness, and promotes more even weight distribution. The perforated top sole and eye-hole design allow the paw to breathe, reducing moisture build-up at the injured site. These boots are sold individually and can be purchased
here.
These boots are great for dogs that suffer from corns, dogs that need protection for wounds or injuries to the paw to prevent infection, dogs that have has toes amputated and general protection from the environment (ice/ snow/ chemicals/ allergens).
Trixie Walker Active Protective Boots
Provide your dog with the support and protection their paws need from the elements or after an injury. These protective dog boots feature robust grip for non-slip hold and are ideal for use on stony ground, tarmac or hot sand.
The Trixie walker care protective boots are a more lightweight design but are still made with hard-wearing neoprene artificial leather back and sole. These boots support rapid healing of paw injuries, and may be more suitable for shorter term us and indoor use.
All of these boots offer good protection to you dogs paws, but the Therepaws boot is the most padded and is the most suitable for breeds with hare feet such as greyhounds and whippets. If your dog has 'Hare shape' feet or needs a medical grade boot, please select the
Therapaw Boots
.
Looking for help with your dog?
We can help find the right solution for your dog
Feel free to give us a call on 01730 622544
or email us at woof@zoomadog.co.uk