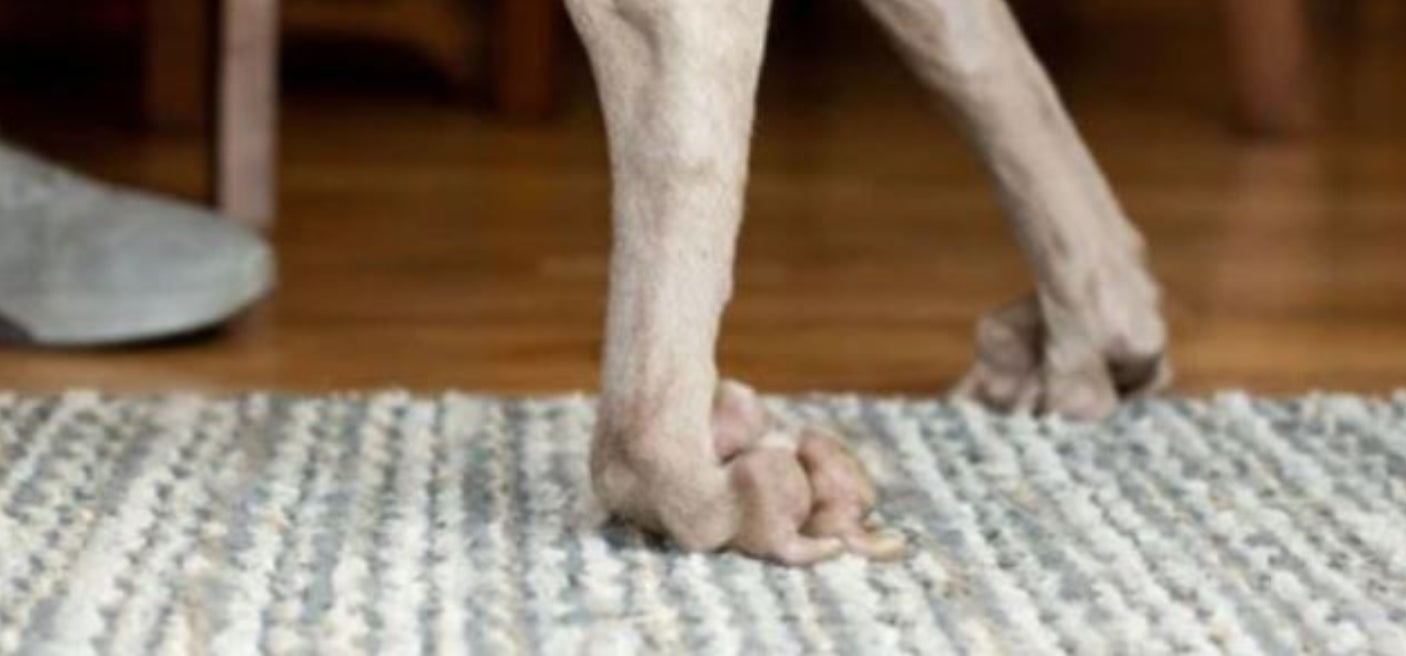 No-Knuckling Training Sock - correction for paw dragging in dogs
If paw dragging or 'knuckling' is a reoccurring problem for your dog, the no-knuckling training sock could be the perfect solution. Paw knuckling can be a symptom of more serious neurological problems such as a brain tumour or underlying neurological problem, so it should always be checked out by a veterinary professional first.
If your dog's knuckling condition is in the hind leg and caused by old age, localised muscle weakness (focal ataxia), spinal surgery, mobility problems caused by a stroke or other previous medical problems or canine-degenerative myelopathy; the no-knuckling training sock can be used as a gentle rehabilitation method to build and encourage muscle development so that the paw is in the correct position. The no-knuckling training sock is used for short, gentle exercises to rehabilitate the dog, rather than long-term, all-day use. The sock is made of an adaptable material so that it can fit any dog breed, weight or size, comfortable, durable, easy to put on and can be used for water based activities - such as a water treadmill or hydrotherapy exercises. The product supports the joint to improve mobility and also holds the paw in the correct position.
One of the key features of this product over similar support products is that the no-knuckling sock is lightweight. For some dogs, their knuckling problem is only made worse by applying heavy and bulky rehabilitation aids that weigh down the paw and make it harder to lift. We have this product in 4 different sizes to ensure maximum comfort and support for your dog. It is easy to use and has saved owners hundreds of pounds in therapy and rehabilitation costs. You can view the product here. 
Another product which can be used for longer periods of time is the Bootie Splint. It holds your dog's paw in the correct position, can be used outdoors for walks and prevent further injury being caused by knuckling.
Looking for help with your dog?
We can help find the right solution for your dog
Feel free to give us a call on 01730 622544
or email us at woof@zoomadog.co.uk