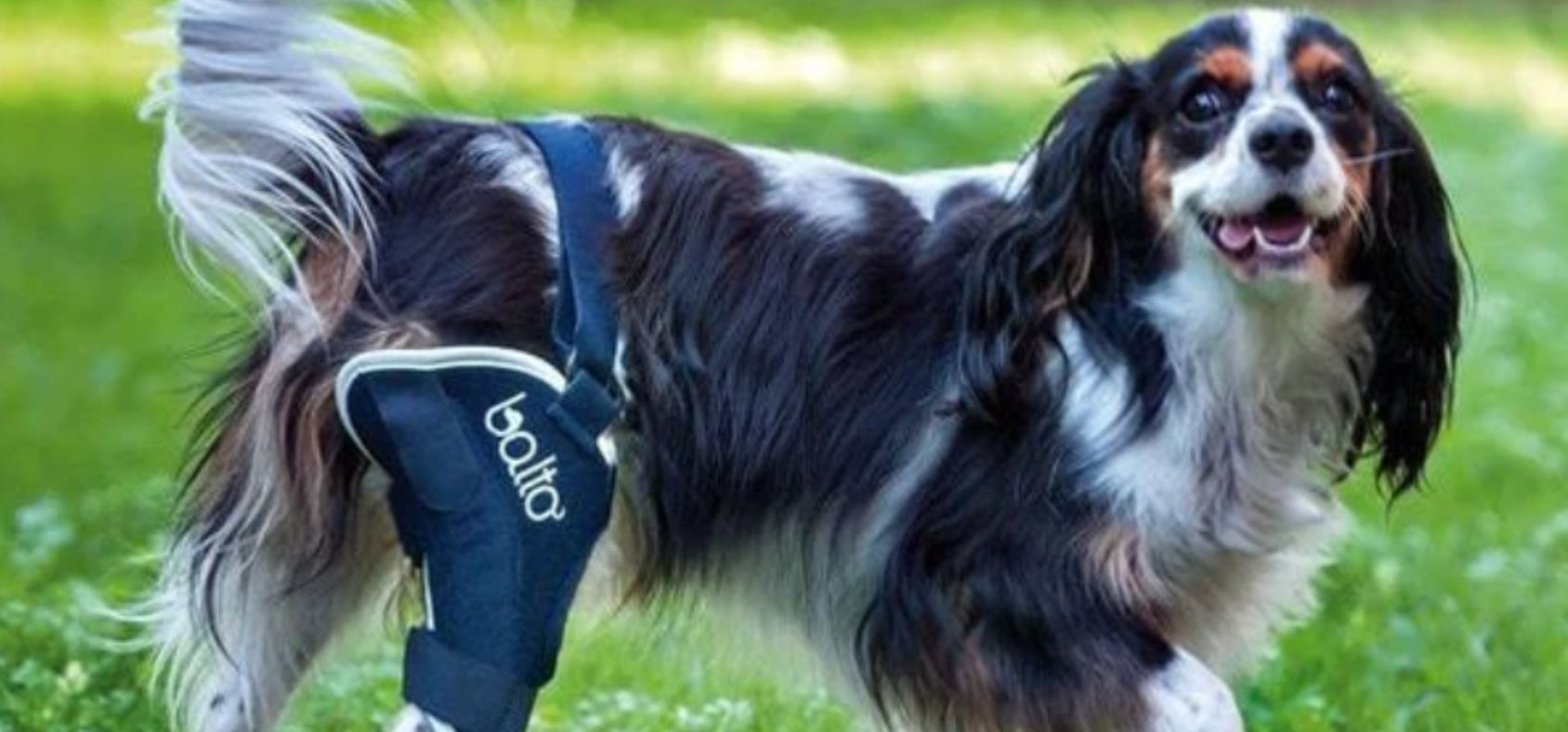 What ACL Knee Brace Support Can I Give My Dog As An Alternative to ACL Surgery?
Qustomer Question:
Our 12year dog has an ACL injury but we don't want the ACL surgery as she is too old. I would like to give her injury as much support as possible as an alternative. What would you suggest?
Zoomadog Answer:
We would recommend you take a look at the Balto Jump Cruciate Knee Brace, this is our most popular cruciate knee brace used by vets across Europe and has been around for many decades with very good results as an alternative to surgery which can often be expensive or not an option if you have an older dog.
This Balto Jump has splints inside the knee brace which keeps your dog's leg straight and supported, this gives your dog the maximum level support to the ACL tear or injury.
If your dog needs both knees supported, take a look at the Double Balto Jump Plus, the main strap here goes over and across your dog's rump to keep the braces in place.

Our main piece of advice is to make sure you purchase a knee brace with enough support, don't opt for a weaker / thinner knee if your dog requires strong support.
Looking for help with your dog?
We can help find the right solution for your dog
Feel free to give us a call on 01730 622544
or email us at woof@zoomadog.co.uk