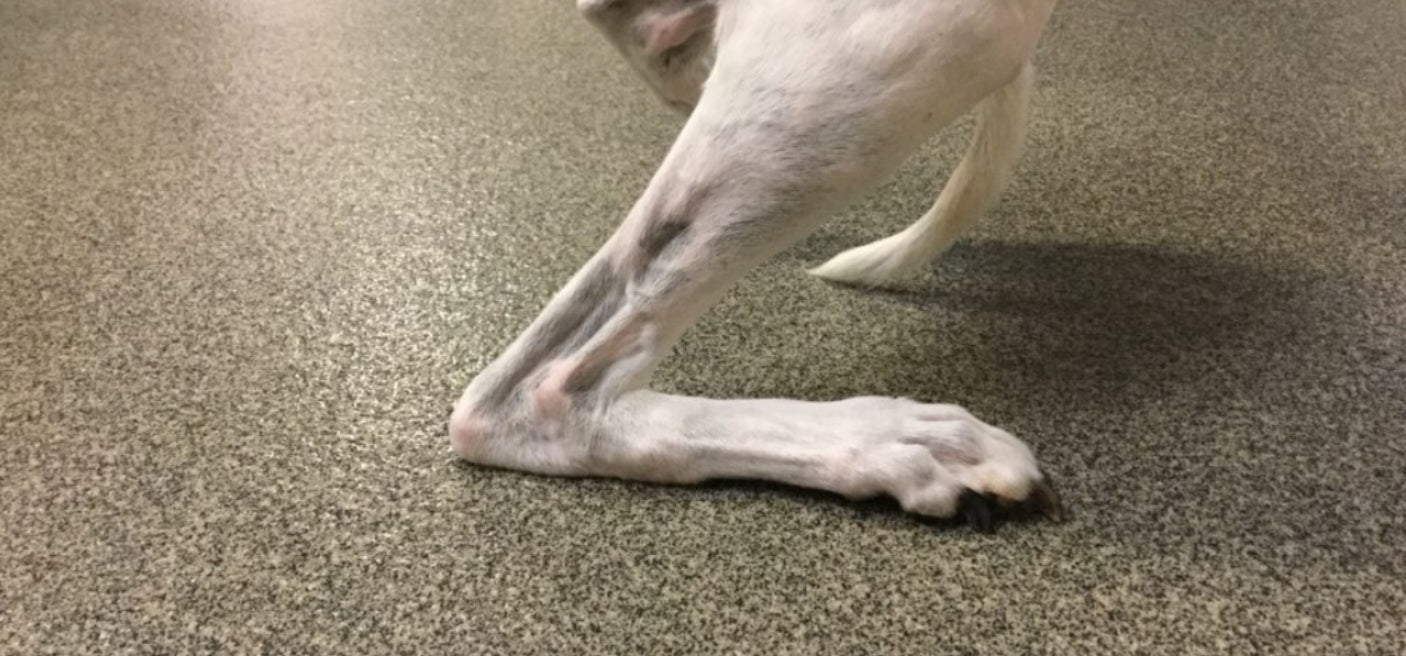 5 Ways to Help Your Dogs Achilles Tendon Injuries and Rupture
What is an Achilles Tendon injury?
At Zoomadog, we get many calls on how to treat Achilles tendon ruptures or tears. Signs of Achilles tendon issues can be hind leg joint pain, swelling of the hind leg tissue and lameness. If your dog is unable to put weight on their leg, seek advice from the vets to first rule out a fracture or dislocation.
5 Achilles Tendon products to help your dog
This list is from the strongest support to the lightest Achilles tendon support
1. Walkin Full-Length Dog Splint (very firm support)
This Walkin Splint will hold your dog's leg completely still and motionless, this rear splint gives the highest level of support. The back of your dog's leg will be supported by a hard shell splint, then fasten the straps to keep secure. You can purchase a sheet of foam to put inside the splint to make the splint more comfortable for your dog to wear. This splint can be worn all day but you must keep a close eye on your dog in the first few days in case there is any rubbing.
Find the Full Rear Leg Splint here.
2. Walkin' Dog Hock Splint (very firm

 

support)
This hock splint is a sister splint to the full leg splint above but this one only covers the hock area. This Hock Splint will keep your dog's hock straight and motionless in the area it covers. This can be an advantage if you want to leave your dog's paw free, perhaps for better grip or if they are too short or tall for the full leg splint above. The hock splint supports right down the back of your dog's hock, fasten the scraps to secure. Add foam for extra comfort inside.
Find the Walkin Hock Splint here
3. Balto Hock Brace with Removable Splints (moderate support)
The Balto Hock Brace has removable splints, this is very popular with owners as the splint can be used with splints for extra support or you can remove it for a lower level of support if your dog's Achilles tendon injury is starting to heal. It comes in a variety of sizes and is easy to put on with Velcro straps. We advise to wear for a few hours a day and to keep an eye on rubbing. Once your dog adjusts or there is no rubbing, you can increase the number of hours to wear all day.
Find the Balto Hock Brace with removable splints here
4. Therapaw Tarso Flex X Wrap (firm support, no splints)
The Tarso Flex X Wrap is an excellent hock support wrap for your dog's rear leg. This is a popular wrap made of a thick neoprene tarsal which provides the strongest support for  Achilles tendon injuries. Because there are no splints inside, your dog can wear this all day as there is no risk of rubbing. They can wear in the garden, out on walks or in the house. Be aware, this support will not give as much support as a splint or brace.
Find the Therapaw Tarso X Wrap here

5. Kruuse Hock Protector (very light support)
The Kruuse hock protector is the lightest support we offer, it is ideal for helping your dog if they have a mild or slight Achilles injury or strain. Perhaps they are on the mend and you're looking for extra support around the house or day-to-day activities. This Kruuse hock protector is easy to put on and use the straps to secure in place.
Find the Kruuse Hock Protector here
If you have any questions, please don't hesitate to get in touch with us via email or call
woof@zoomadog.co.uk
Looking for help with your dog?
We can help find the right solution for your dog
Feel free to give us a call on 01730 622544
or email us at woof@zoomadog.co.uk