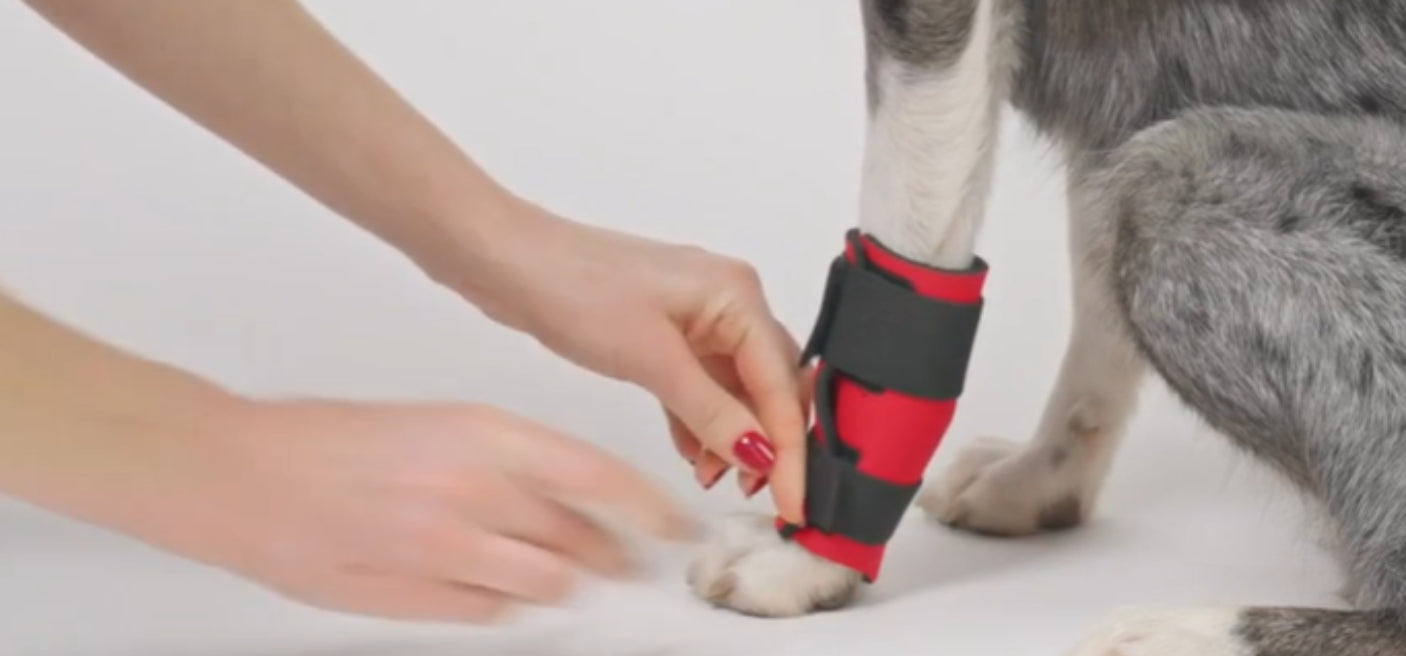 Dog Leg Supports & Splints
Many dogs may need a leg support or splint to aid their recovery. Be it for post surgery support or after injury, and often to prevent injury in the first place. Many sports and agility dogs will wear a light support on the from legs to prevent injury and to help support the lower leg during training. We would always suggest a Carpo Flex Sports Wrap as it offers a moderate support to the carpal joint and wrist, and helps prevent tendon injury as well as protecting the legs from cuts and scrapes.
If your dog has broken a leg, then when your dogs leaves the surgery after the splint removal, we always suggest wearing a removable splint for a couple of weeks to aid the recovery and prevent re injury. We have a wide range of splints from carpal splints to hock splints to cover all injuries.
Below is a guide on which product would best suit your dog.
Splints
Stiff support for injuries, weakness, or broken front lower legs.
Front Splint goes under the paw.
Less costly option than a custom cast and daily bandages.
Offers support under paw as well as for lower leg.
The Wrist Wrap can be used at night when not using the Front Splint.
Wrist Wraps Supports
Provides light, flexible, compression support (like an ace bandage) to wrist joint directly above each paw for minor wrist injuries.
Can be used for additional support with front or carpal splints, or for legs that are too thin to use those splints without extra padding.
Good option when not using the carpal or front splint, such as during the night.
Looking for help with your dog?
We can help find the right solution for your dog
Feel free to give us a call on 01730 622544
or email us at woof@zoomadog.co.uk